Description
SPRAY CROP ROWS ON A FLAT FIELD
In the field of
crop care
VSS Agro offers various products. One such product is the VSS Agro Hood Sprayer. This machine is suitable for spraying crop rows on a flat field. For crops grown on ridges we have the
VSS Agro (Potato) under tray sprayer
in our product range. The VSS Agro Hood Sprayer consists of an implement beam with swiveling farmflex wheels to which different types of hoods are mounted. An ideal system that with a few modifications you can also use for the VSS Agro hoeing technology.
GET IN TOUCH
OPERATION OF THE VSS AGRO HOOD SPRAYER
How does the VSS Agro Hood sprayer work? Weeds and unwanted plants are easily killed by spraying the spray into the hoods and then moving between the rows. The shade is adjustable in width and mounts to a parallelogram. Adjust the width of the spray hood? This can be done via a spindle at the top of the hood. The adjustment assembly is made of stainless steel (SS). By adjusting, the working width varies between 20 and 55 centimeters. But other sizes are also available. At the back of the hood is a plastic flap to reduce drift. You can also easily adjust the height yourself using an adjustable air wheel.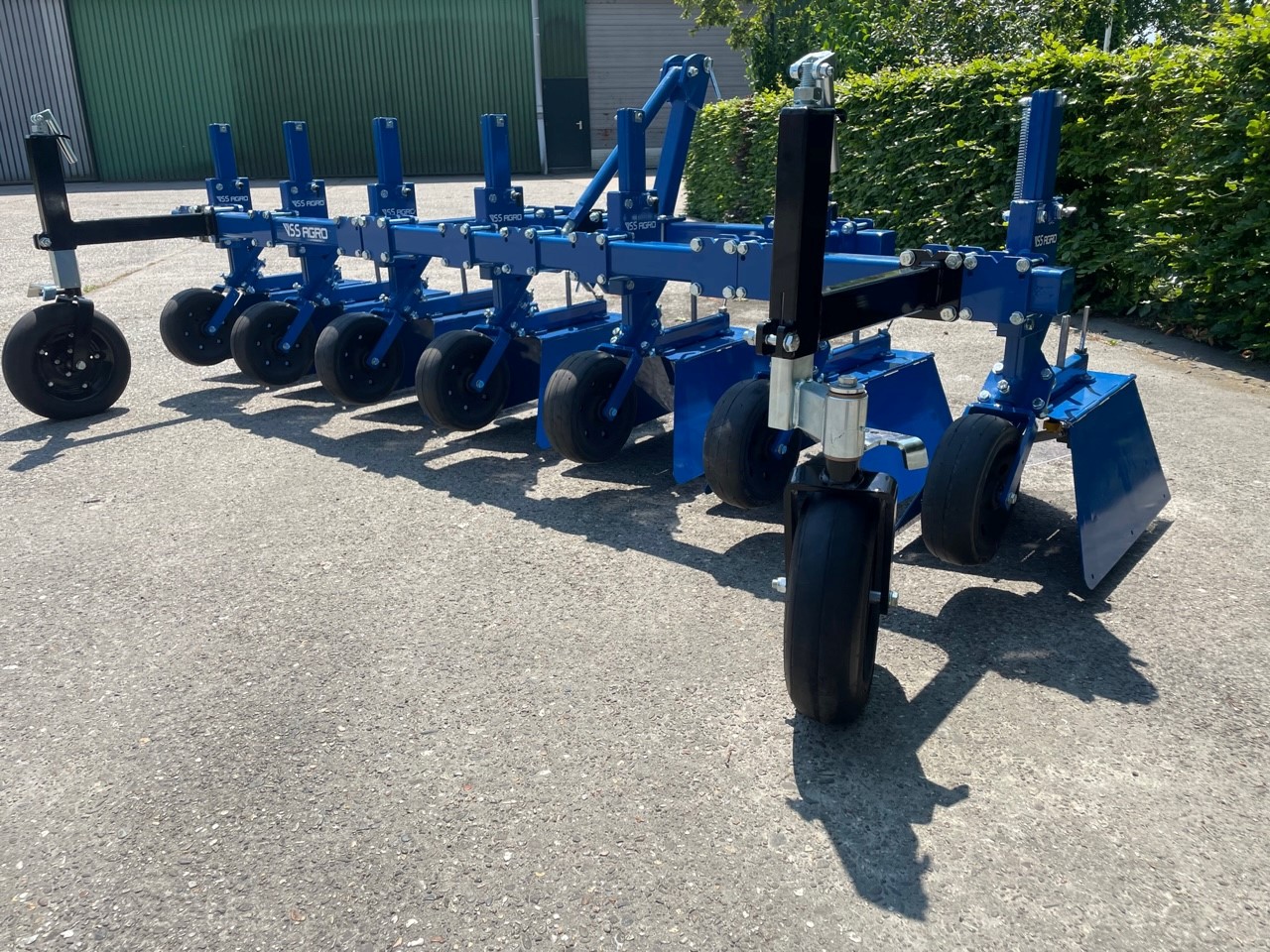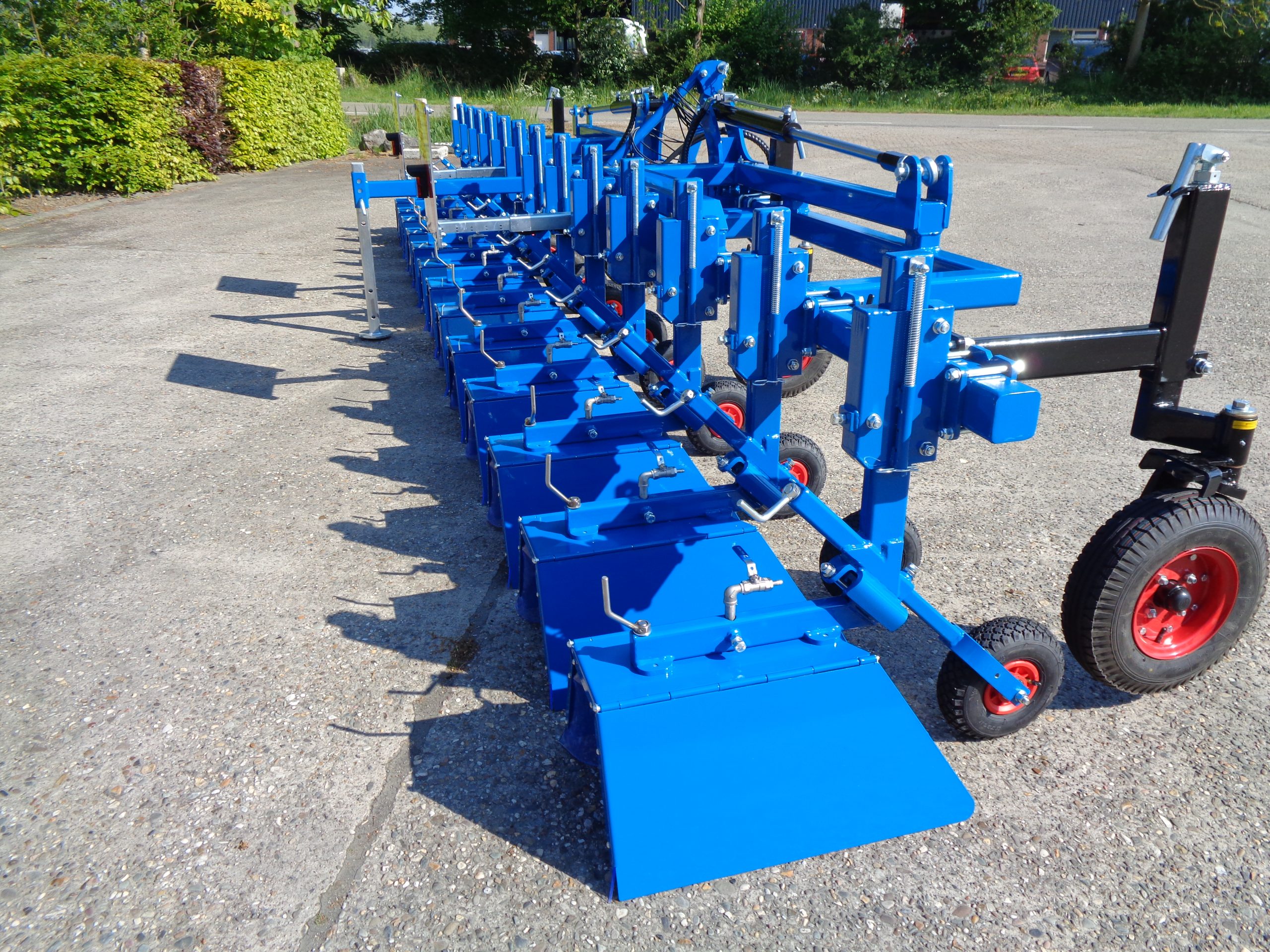 A MODULAR SYSTEM
The machine's toolbar with variable parallel holder can be used not only as a Cap Sprayer. Indeed, it is also a modular construction element of the
VSS Agro hoeing technology
! This allows you to use the variable parallel holder both for mechanical weed control (hoeing) as well as for chemical weed control (spraying by means of cap sprayer) by means of a quick-change system. This makes the system multi-functional and cost-effective as an interesting choice in crop care.
WHY CHOOSE THE VSS AGRO CAP SPRAYER?
Modular system to be combined with VSS Agro hoeing technology
User-friendly machine
Mountable on all parallelograms of any Dutch machine brand
Adjustable height and width
Many choices of different types of hoods
EXECUTIONS
The VSS Agro Hood Sprayer comes in three widths and with several variants of hoods. These can be found under Options and choices further down this page. With this, you assemble the machine according to your needs. Check out the specifications of the Hood Sprayer in the overview below:
| TYPE | Kappenspuit 3 m | Kappenspuit 4,5 m | Kappenspuit 6 m |
| --- | --- | --- | --- |
| Werkbreedte | 3 m | 4,5 m | 6 m |
| Werkbreedte per kap | 20 – 55 cm | 20 – 55 cm | 20 – 55 cm |
| Rijafstand gewas | 50 – 75 cm | 50 – 75 cm | 50 – 75 cm |
| Breedte werktuigbalk | 3 m | 4,5 m | 6 m |
| Frame | Enkelbalk | Dubbelbalk | Dubbelbalk |
| Opklapbaar | - | Hydraulisch | Hydraulisch |
| Aankoppeling | Cat. 2 | Cat. 2 | Cat. 2 |
| Aantal zwenkende farmflex dieptewielen | 2 | 4 | 4 |
| Werksnelheid | 5 – 20 km/h | 5 – 20 km/h | 5 – 20 km/h |
Interested in the VSS Agro Hood sprayer? For more information, please
contact
with us or find the
nearest dealer
near you.
THE VSS AGRO HOOD SPRAYER IN DETAILS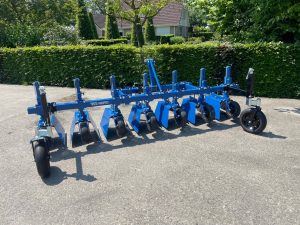 Version 3m

Swinging farmflex wheels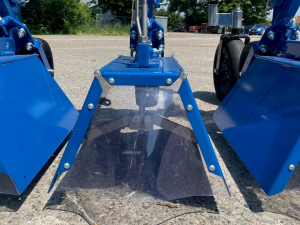 Plastic flap to reduce drift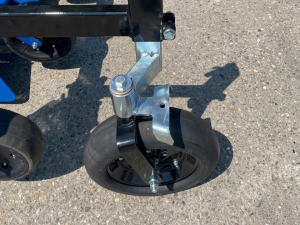 Swivel element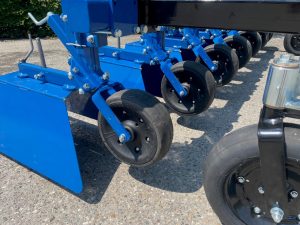 Farmflex wheels instead of pneumatic tire wheel (option)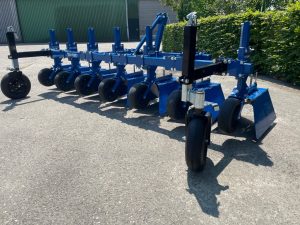 Front of machine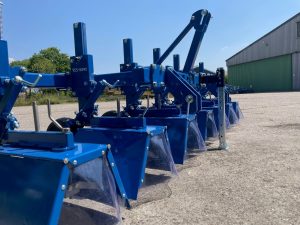 Rear of machine
OPTIONS AND CHOICES
There are several options and choices to create the Hood Sprayer to your liking. Consider, for example:
Narrow spray hoods
Wide spray hoods
Extra wide spray hoods
Torpedo nozzles
Swivel elements
Variable parallel holder
Farmflex wheels instead of pneumatic tire wheel
Foliage covers
Other working widths/sizes