Description
COMFORTABLE AND SILENT POTATO CROP INSPECTION
The VSS Agro Roguing Cart is a popular machine from our crop care range. The four-wheeled roguing cart is specially designed to visually inspect the potato crop whilst driving. This allows you to drive comfortably and quietly through the potato field to look for deviant plants. Ideal for inspecting large plots or when inspection personnel is scarce. The machine is equipped with a large 60-liter fuel tank. That is more than enough to select an entire day.
GET IN TOUCH
ROGUING CART DRIVING AND STEERING
Furthermore, the roguing cart is equipped with a powerful 3 cylinder 28 HP diesel power pack, which is low-noise and economical in use. The hydrostatic drive features 4 heavy-duty wheel motors that keep the selector truck running even in wet conditions. You control the machine by steering wheel and travel lever from the driver's seat on the left. The articulated steering, which is perfectly track-following, ensures a stable machine in the field. The roguing cart has a short turning radius that allows you to easily steer the machine in and out of the beds. The optional cruise control ensures constant speed in the field. From any seat, you can electrically stop and start the machine. It is also possible to lower and raise each chair individually.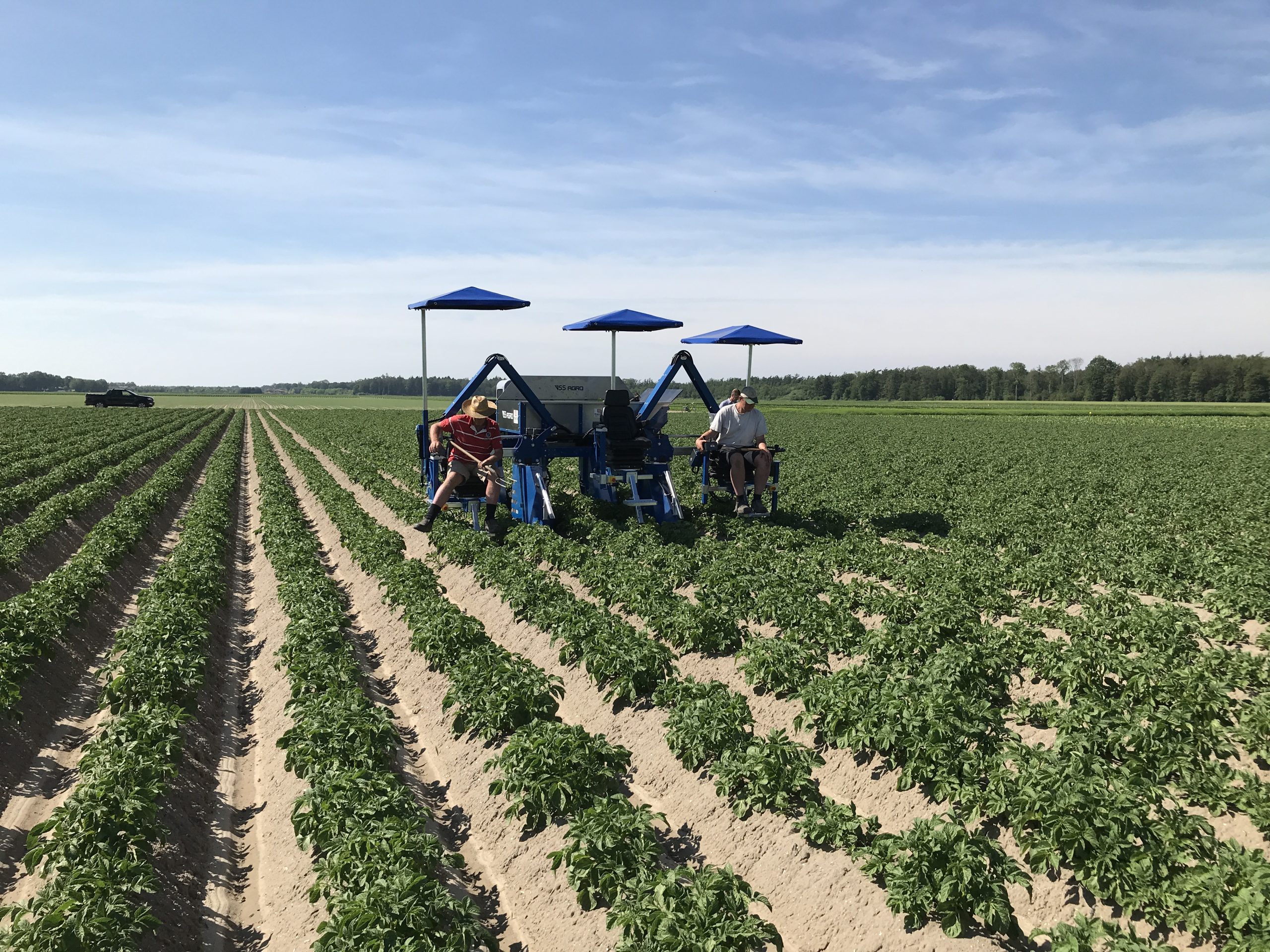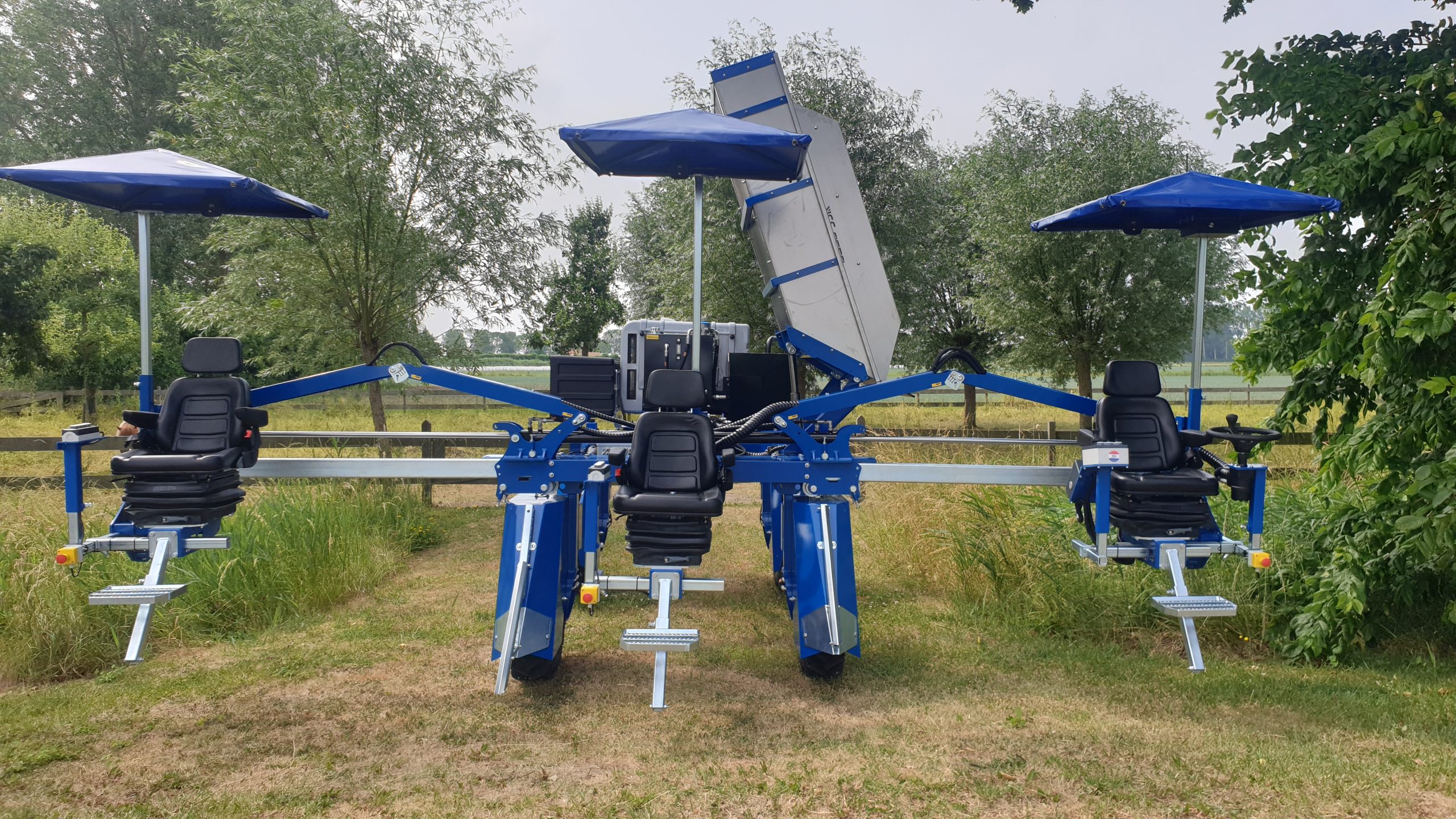 USEFUL TO KNOW
Our roguing carts are suitable for both track 1.5 m (2x 75 cm ridges) and track 1.8 m (2x 90 cm ridges). You indicate your preference when ordering the machine. Deviating plants are taken in the plastic with stainless steel storage bin, which you can tilt hydraulically. This makes the bin easy to clean. The storage bin is designed in such a way that you can easily unload the plants into a cubic crate. The wheels (size 7.50-20) of the roguing cart are fitted with wheel covers and scrapers. The half-open wheel covers can be raised for cleaning if necessary. Optionally, you can choose closed wheel covers. Radial tyres (2.10 – 95R20) instead of the standard tyres are also an option.
OPTIONS ROGUING CART
The roguing cart is already very complete, but there are a lot of options to customise the machine. Standard chairs are very comfortable, but you can also upgrade to deluxe seating with high back, headrest and armrest. Both types of seats are equipped with seat belts. Speaking of seats… Every VSS Agro Roguing Cart is equipped with two hydraulic vertically and horizontally adjustable seats. Optionally, you can add a third chair. Other options to select as comfortable as possible include: a radio with speakers, storage box for personal items and a sunroof for much needed shade on sunny days. The full list of options is described further down this page.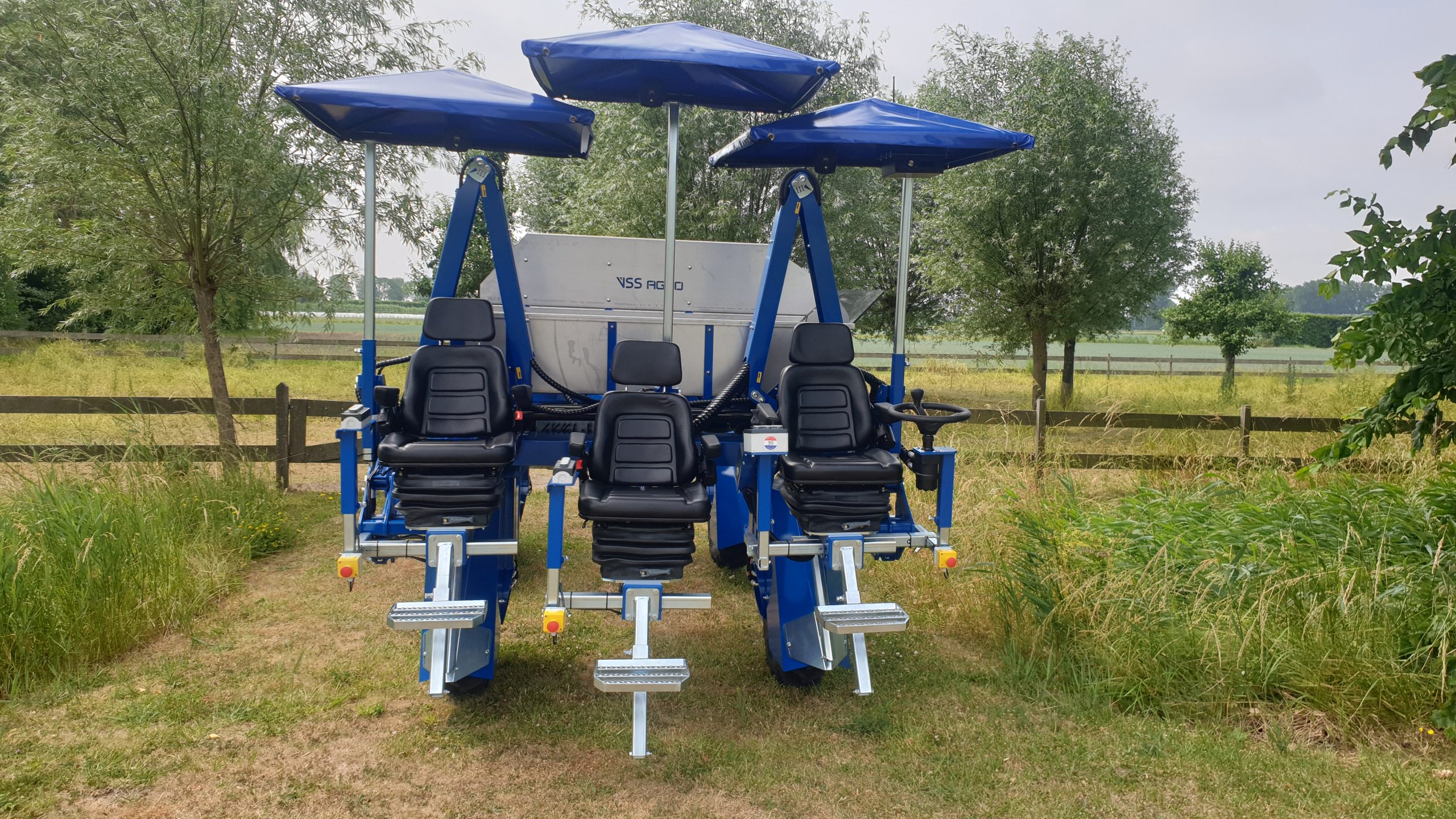 WHY CHOOSE THE VSS AGRO ROGUING CART?
Powerful 28 HP diesel engine in power pack version
Large fuel tank (60 L), more than enough to select all day long
Low noise and emission due to engine and silenced exhaust
Easy to drive machine with short turning radius
Stable in the field due to articulated steering that tracks the path perfectly
Large collection bin made of plastic and stainless steel that is easy to clean
Huge amount of options to put together the selection car of your desire
MODELS
The four-wheeled VSS Agro Roguing Cart comes standard in two different variations: the S4H21B with a 21 HP petrol engine and the S4H28D with a 28 HP diesel engine. Check out all the other specifications of both machines in the table below.
| TYPE | S4H21B | S4H28D |
| --- | --- | --- |
| Weight standard machine | ± 1,900 kg | ± 2,100 kg |
| Engine power | 21 PK | 28 PK |
| Fuel type | Petrol E5 | Diesel B7 |
| Working width | 1.5 m - 4.5 m | 1.5 m - 6 m |
| Track width | 1.5 m - 1.8 m | 1.5 m - 1.8 m |
| Overall width | 2.4 m | 2.4 m |
| Overall length | 4.5 m | 4.5 m |
| Overall height | 2.4 m | 2.4 m |
| Driving speed | 0 - 12 km/h | 0 - 12 km/h |
| Hydraulic capacity | 28 cc | 28 cc |
| Driveline | Hydraulic | Hydraulic |
Interested in the VSS Agro Roguing Cart? For more information, please contact us or find the nearest dealer.
THE VSS AGRO ROGUING CART IN DETAILS

Standard chair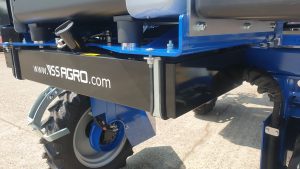 Fuel tank 60 L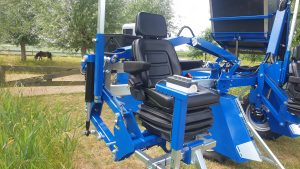 Luxury seats (optional)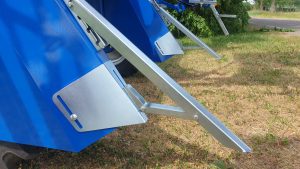 Haulm guides on front wheels (option)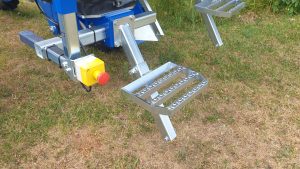 Emergency stop and wide footplate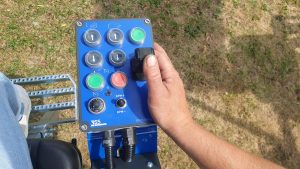 Control panel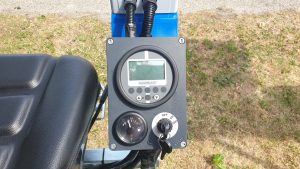 Fuel indicator (option)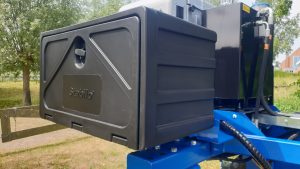 Storage box for personal items (optional)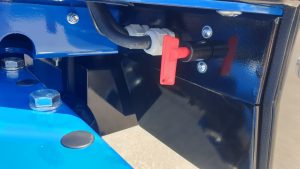 Earth switch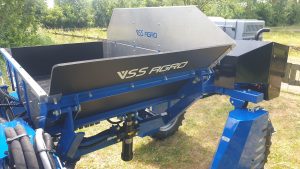 Large plastic collection bin with stainless steel sides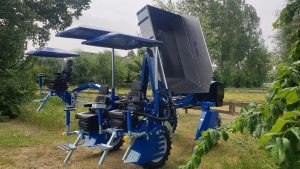 Collection bin hydraulic tilled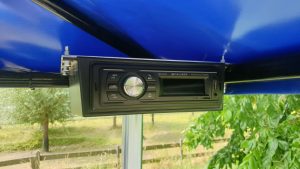 Radio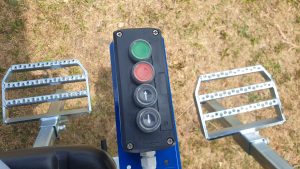 Step and control panel 2nd and 3rd seats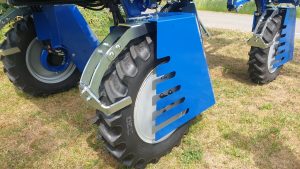 Radial tyres (option)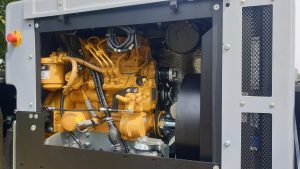 28 HP diesel engine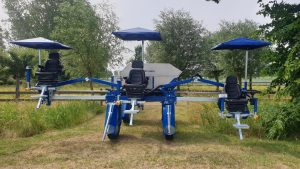 Chairs individually adjustable in height
OPTIONS AND CHOICES
The way you inspect potato fields is a personal choice. Therefore, there are many different options and choices to create the roguing cart to your liking. Is a desired option not listed? Please contact us to discuss the possibilities.
Transport buck
Manually or hydraulically height-adjustable 3rd seat, equipped with wide footrest
Electronic start-stop function for 3rd seat
Deluxe adjustable seat instead of standard seat
Sun roofs
Remote control start-stop
Complete remote control by remote control in combination with cruise control
Chairs hydraulically extendable to 6 m instead of 4.5 meters
Radial tyres (2.10/95R20) instead of standard tyres (7.50-20)
Closed wheel covers instead of standard half-open wheel covers
Haulm guides on front wheels
One plug holder per chair
Radio with a sound box per seat
Large lockable storage bin for personal items
Cruise control, speed setting by potentiometer
GPS Speed, by means of GPS the exact speed can be set (only possible in combination with Cruise Control)
Fuel Indicator
Transport buck
Parking brake on two wheel motors
51 HP 4 cylinder diesel engine instead of standard 28 HP diesel engine