Description
THE IDEAL SOLUTION FOR CULTIVATING SPECIAL CROPS
No extra tractor available and looking for an alternative to take care of your crops? Then the VSS Agro Tool Carrier offers the ideal solution for cultivating special crops. The machine is versatile, relatively light and easy to drive. Because the tools are fixed in the center of the machine, the user has a perfect view of the operation. Result: you achieve a very precise final result.
GET IN TOUCH
DRIVE OF THE MACHINE
The machine is powered by a 28 hp low-noise and low-emission diesel engine, in a power pack version. Optionally, the engine can be modified to a 51 hp engine for even more power. The engine also features a noise-reducing exhaust and a 50 litre fuel tank. The four-wheeled VSS Agro Tool Carrier is hydraulically driven on all wheels and is steerable on the front wheels. You control the machine by means of a joystick and a clearly readable dashboard. As standard, the linkage is behind the front and rear wheels. Optionally, we can place the linkage in front of the wheels.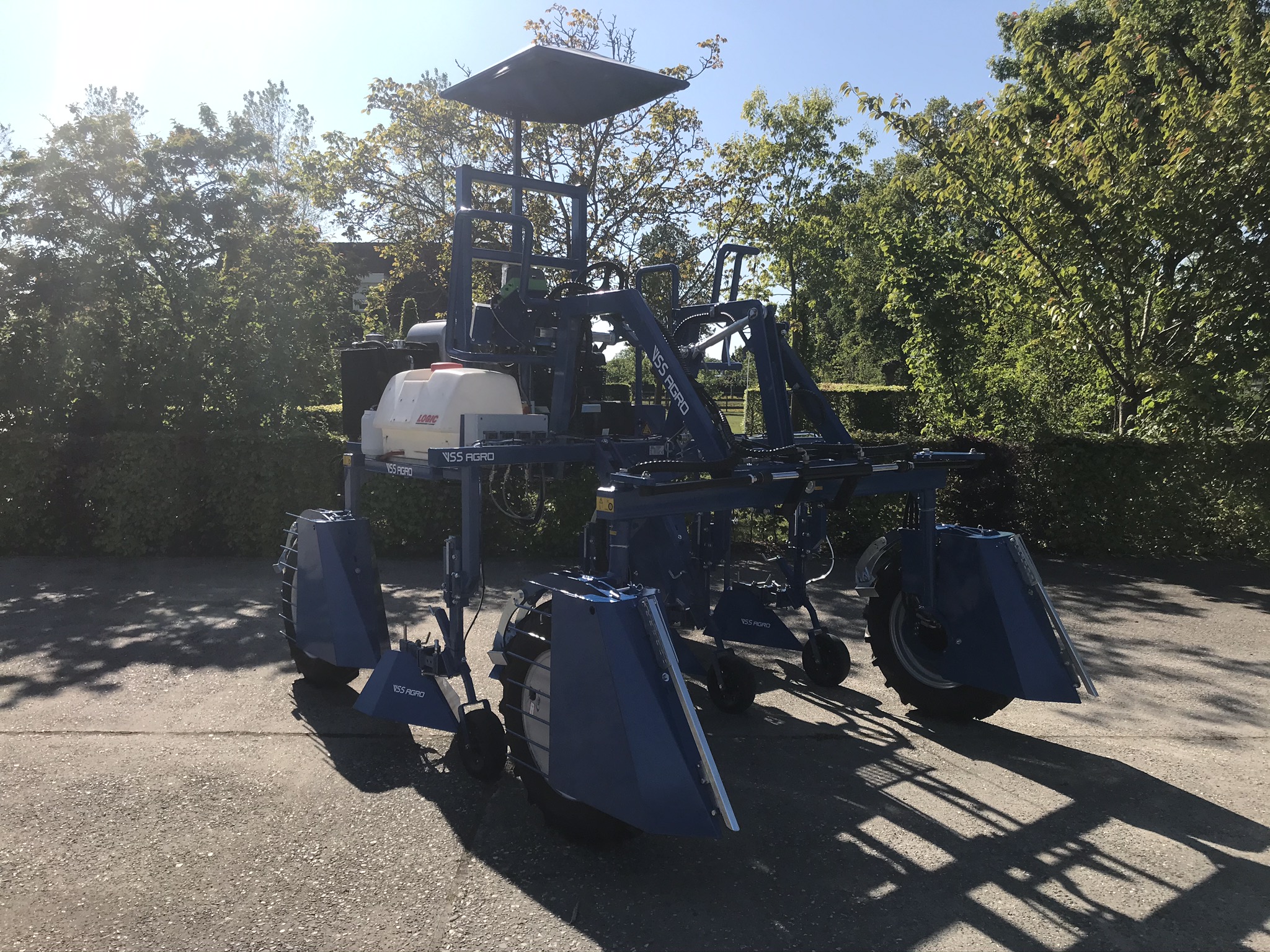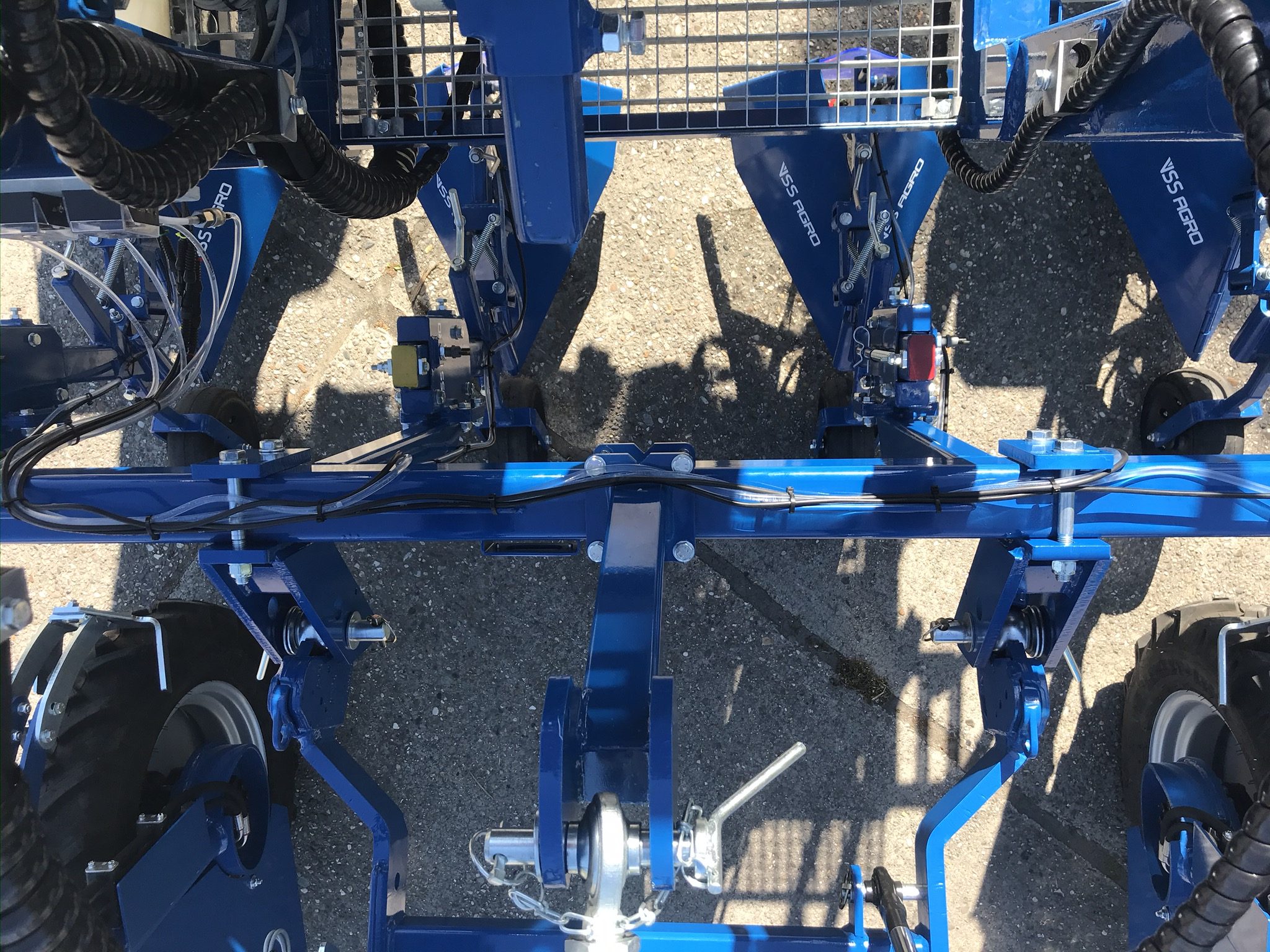 WIDE APPLICABILITY OF THE VSS AGRO TOOL CARRIER
The great adaptability of the VSS Agro Tool Carrier allows for wide versatility. So what makes the machine so multifunctional? You can use the tool carrier with, hoes, spray hoods, seeders and automatic weeders, among other things. It is also possible to connect PTO-driven implements to the machine. Like all VSS Agro machines, simplicity and efficiency were the main principles for the tool carrier. But your comfort has also been considered: a comfortable seat and sunroof ensure that you can carry out the work in a pleasant manner.
WHY CHOOSE THE VSS AGRO TOOL CARRIER?
Robust and highly efficient machine
Operations of special cultivation easily performed
Accurate final result work through perfect view of machining
Broad employability
Expandable with additional options, such as: version with PTO or additional power
TECHNICAL SPECIFICATIONS
The VSS Agro Tool Carrier is made to customer specifications and can be customised with various options. Check out the specifications of the standard machine in the overview below.
TYPE
VSS Agro Tool Carrier
Track width
2.25 m
Weight standard version
ca. 2,080 kg
Width
2.55 m
Length
3.8 m
Height
3.1 - 3.55 m
Engine
28 pk diesel engine as standard,
51 pk diesel engine optional
Fuel tank
50 l
Driveline
Hydraulic
Control
Joystick
Number of wheels
4
Wheel size
7.50 – 20
Working speed
0 – 15 km/h
Equipped with PTO
Optional
Lighting
Optional
THE VSS AGRO TOOL CARRIER IN DETAILS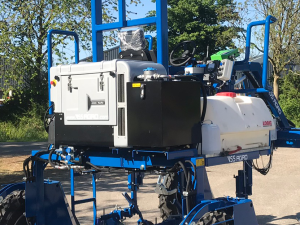 28 hp low-noise and low-emission diesel engine (powerpack version)

Sun shade and comfortable seat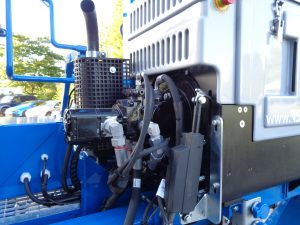 Noise-reducing exhaust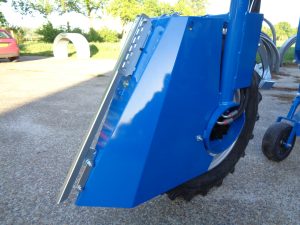 Four wheels size 7.50 – 20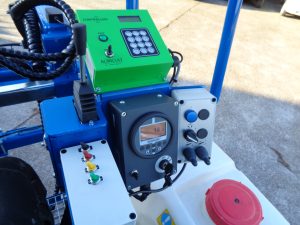 Driving by means of a hydraulically controlled joystick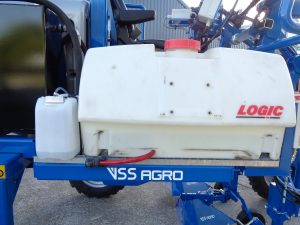 50L fuel tank
OPTIONS AND CHOICES
There are several options and choices to customise and/or expand the machine to your liking. Consider, for example:
Linkage in front of the wheels
Track width adjustment
Power adjustment
Extra free height
Equipped with a PTO
Extended version
Lighting
Wheel covers and scrapers