Description
VSS AGRO FARMFLEX ROLLERS
SPECIALLY DEVELOPED TO REPLACE PNEUMATIC TYRE WHEELS
The Farmflex roller is a system designed specifically for agriculture to replace pneumatic tyre wheels. VSS Agro Farmflex rollers have a number of advantages over a traditional tyre. Firsty, it is a self-cleaning concept; due to the movement of the material, the roller keeps itself clean and puntures are impossible due to the material. Secondly, the roller requires no maintenance and is also easy to (dis)assemble. And, because there is a profile on the roller across the entire working width, there is no difference in ground pressure. Result: an even end result.
GET IN TOUCH
VSS MACHINEBOUW: IMPORTER OF FARMFLEX ROLLERS
VSS Machinebouw does not produce the Farmflex rollers itself, but is an importer of the rollers and can supply all models in the VSS Agro range from France. We can deliver the most common models (such as the CTX 387 and 520) in all lengths within just a few days. We can also usually supply common Farmflex wheels, such as those used in hoeing machines, from stock. Farmflex rollers are always supplied with matching bearings. The roller is part of the VSS Agro Pressure Roller and VSS Agro Pressure Roller HD.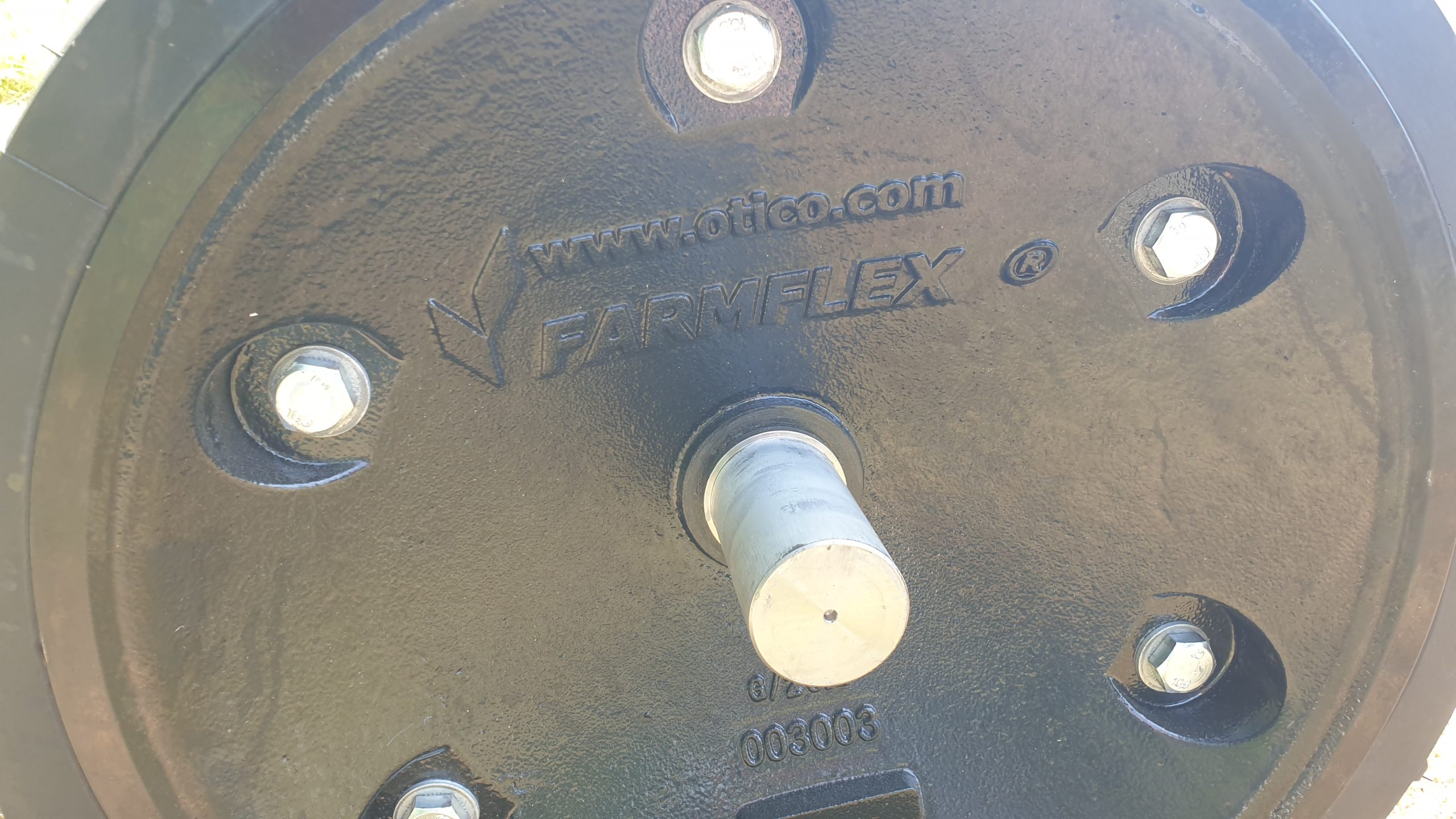 WHY CHOOSE VSS AGRO FARMFLEX ROLLERS?
Self-cleaning concept
With matching bearings easily mounted to Pressure Roller System
Even final result due to profile over entire working width
Maintenance-free
Never runs flat
EXECUTIONS
The table below lists all possible sizes of Farmflex rollers currently deliverable by VSS Machinebouw.
| Length | Weight | Diametre |
| --- | --- | --- |
| 1,250 mm | 121 kg | Ø 387 mm |
| 1,500 mm | 140 kg | Ø 387 mm |
| 708 mm | 117 kg | Ø 530 mm |
| 958 mm | 141 kg | Ø 530 mm |
| 1,208 mm | 165 kg | Ø 530 mm |
| 1,458 mm | 189 kg | Ø 530 mm |
| 1,708 mm | 213 kg | Ø 530 mm |
| 1,958 mm | 237 kg | Ø 530 mm |
| 2,208 mm | 261 kg | Ø 530 mm |
| 2,458 mm | 285 kg | Ø 530 mm |
| 2,708 mm | 309 kg | Ø 530 mm |
| 2,958 mm | 333 kg | Ø 530 mm |
| 3,208 mm | 357 kg | Ø 530 mm |
| 3,458 mm | 381 kg | Ø 530 mm |
| 3,708 mm | 405 kg | Ø 530 mm |
| 3,958 mm | 430 kg | Ø 530 mm |
| 4,208 mm | 453 kg | Ø 530 mm |
| 4,458 mm | 477 kg | Ø 530 mm |
FARMFLEX ROLLERS IN DETAILS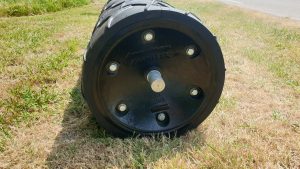 Easy (dis)assembly

Self-cleaning concept through movement of the material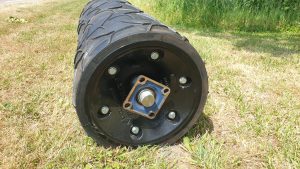 Supplied with matching bearings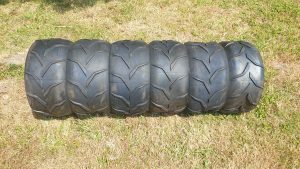 No difference in ground pressure due to profile across the entire working width