Description
SIMPLICITY AND LARGE CAPACITY
The VSS AMAC Onion Loader (UL) is distinguished by its simplicity and large capacity, achieved in part by its long screening belt and wide and high conveyor. With the machine, you don't just load onions. Thus, with a single adjustment, for example by using an extended hedgehog belt, even potato loading is possible. The machine is made in such a way that you can reach all the elements very easily. Also, the guard covers, conveyor and hedgehog belt are powder-coated. As a result, the onion loader maintains its very long service life. It also has a low-maintenance drive (no chains) and high-quality bearings. Service and maintenance are minimized as a result. Still service or maintain the machine? If so, that is easy to implement.
GET IN TOUCH
OPERATION OF THE ONION LOADER
Onions are easily picked up from the windrow by the small diameter foam turning roller, which comes standard. Other types of intake systems are optionally available, such as a hydraulic valve or hydraulically driven brush roller. However, other sizes of foam rolls are also available. Then the onions enter the sieving belt. The Onion Loader has a long 148 cm sieving belt with two powered beaters, giving the machine a large sieving capacity. Optionally, a version with digging mat is also possible (option). The sieving belt has a small slope angle. This keeps the onions from rolling back.
Next, the hedgehog belt separates the foliage from the onions. The hedgehog belt is adjustable in inclination and can be equipped (optionally) with a separation roller that separates the last onions from the foliage. Finally, a long, four-part conveyor feeds the onions and loads them into the tipper.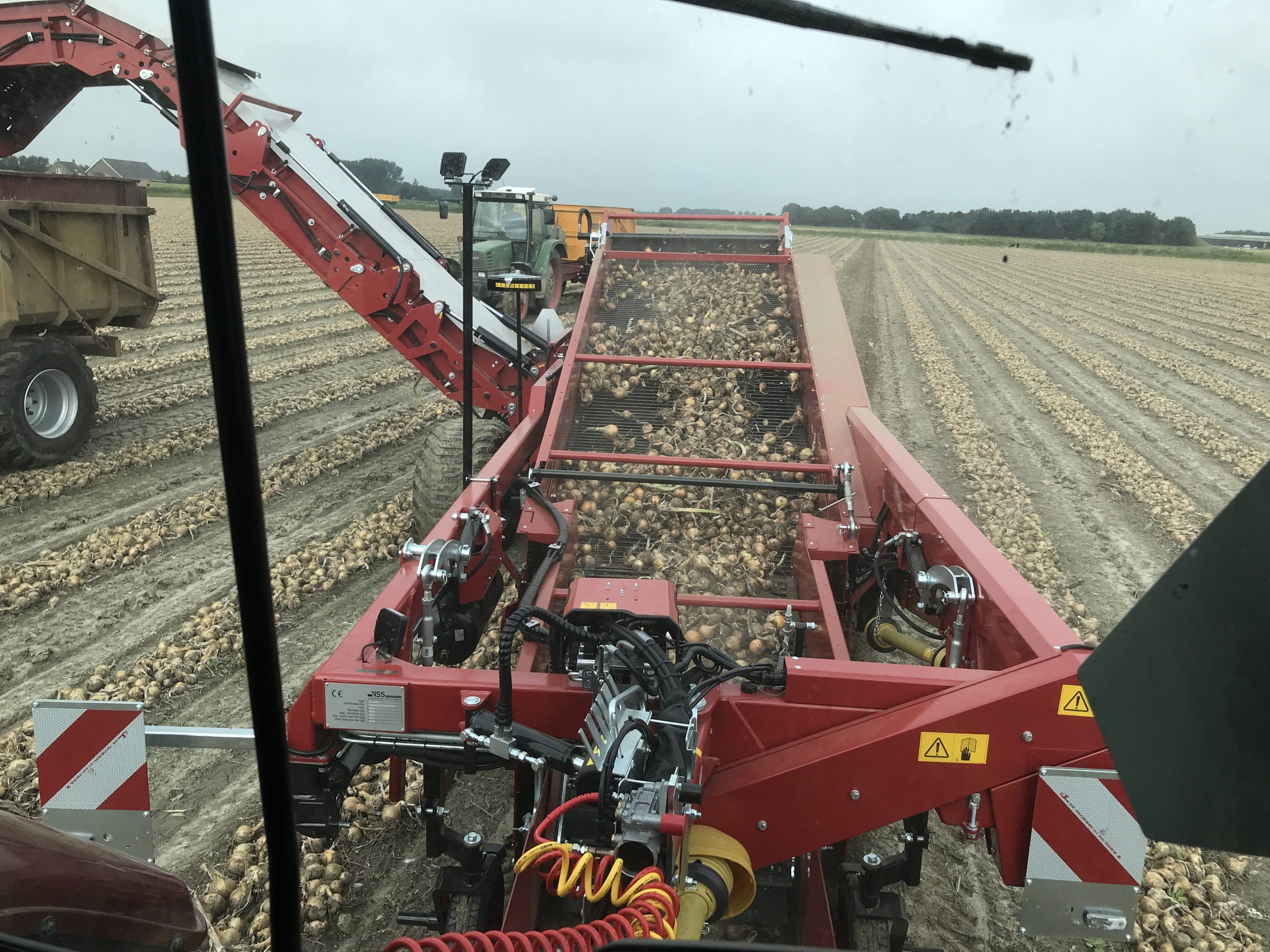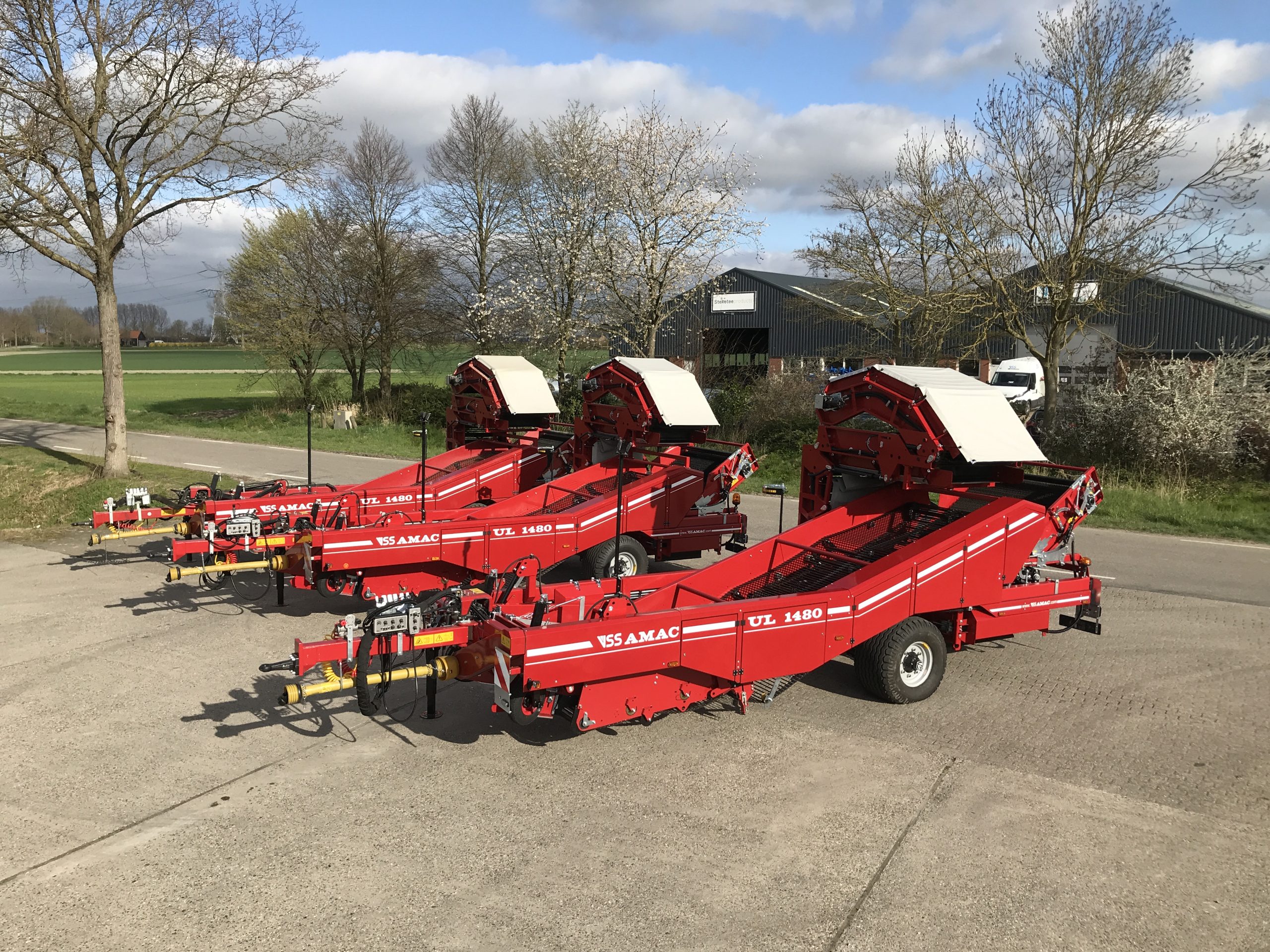 DRIVE AND TRANSPORT
All functions are fully electric – hydraulically controlled from the tractor cab. The machine comes standard with a hydraulic valve block for a Load Sensing (L.S.) connection. It can be turned on and off by means of a ball valve. Depending on your requirements and the options of your onion loader, a proprietary hydraulic system for all drives is recommended due to the amount of oil required.
The UL comes standard with dual-line air brakes. Transportation by road is very easy, as the transporter can be folded very compactly into transport position. Each Onion Loader is RDW approved for road approval in the Netherlands. Inspections for road approval in other countries, when necessary, can also be arranged. The UL comes standard with beacon and side marker lights, tail lights and work lights in LED.
TALLOZE OPTIONS
The standard version of the VSS AMAC Onion Loader is already a very complete and product-friendly machine. Still, you may have additional requirements tailored to your situation and crop type. Then you have numerous options to customize and/or expand your onion loader. These can be simple modifications such as different stitches, bar diameters and trim. Or applying the previously mentioned digging mat to create an additional trap. Also, you can increase the take-up width and conveyor width, allowing you to take up and charge more products at the same time.
Another option: a steered drawbar to allow driving at a dog's pace. See all options further down this page or ask your
VSS AMAC dealer
for their options.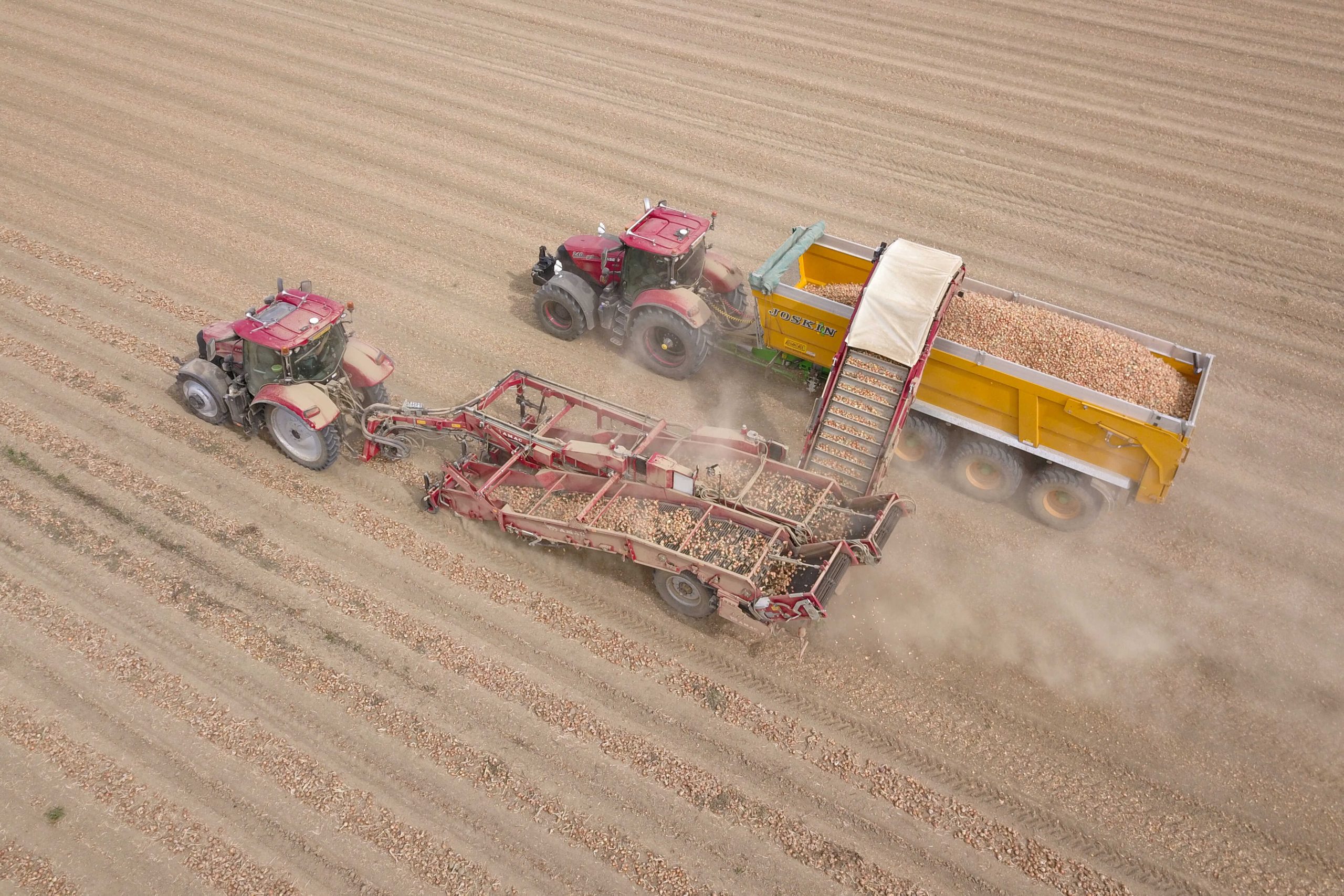 WHY CHOOSE THE VSS AMAC ONION LOADER?
Oscillating input (bottom following)
Small turning roller (easy step out of windrow)
Small slope angle that keeps onions from rolling back
Onion loader equipped for Load Sense as standard
Low maintenance (no chains)
Large capacity
All functions infinitely adjustable
Hedgehog strap adjustable in angle
Very agile
Possibility of adjusting hedgehog belt relative to conveyor
Powered beaters
Standard steered wheels with automatic center position
EXECUTIONS
The VSS AMAC UL series has 2 different versions; the single swath and double swath Onion Loader. They are both expandable and/or customizable with additional options.
| TYPE | UL 1480 | UL 3000 |
| --- | --- | --- |
| Werkbreedte | 1,48 m | 3 m |
| Spoorbreedte | Verstelbaar 2,25 tot 3 m | 2 x 1,5 m |
| Gewicht standaard versie machine | ca. 4.800 kg | ca. 8.460 kg |
| Hoofdaandrijving | PTO 540 omw/min | PTO 540 omw/min |
| Breedte | 2,8 m | 3,5 m |
| Lengte | 8,5 m | 10,62 m |
| Hoogte wagen | 4 m | 3,7 m |
| Transport breedte | 2,9 m | 3,6 m |
| Transport hoogte | 3,5 m | 3,5 m |
| Max. opraap breedte | 1,5 m | 3 m |
| Roterende kloppers | 2 | 2 |
Interested in the VSS AMAC Onion Loader? For more information, please contact us or find the nearest dealer.
THE VSS AMAC ONION LOADER IN DETAILS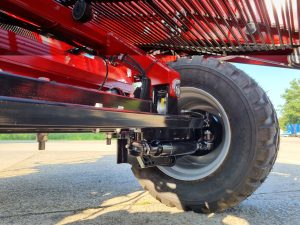 Standard steered wheels with automatic center position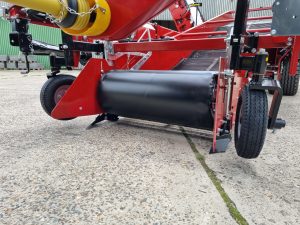 Incorporation by foam rubber retaining roller

Incorporation by hydraulically driven brush roller (option)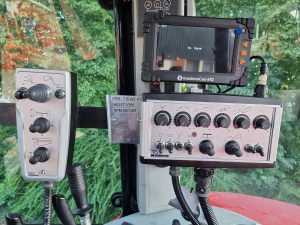 Control Box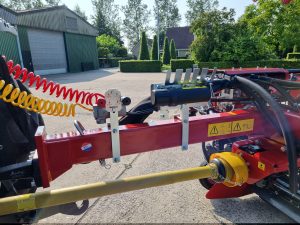 Standard equipped with dual-line air brakes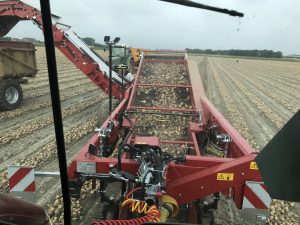 Long sieve belt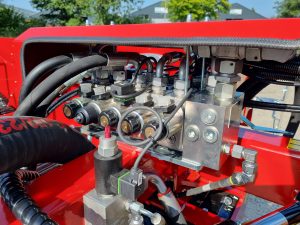 Hydraulic valve block for a Load Sensing (L.S.) connection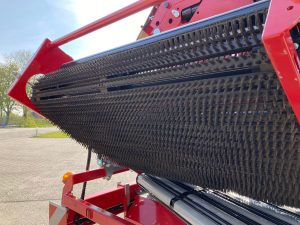 Hedgehog strap adjustable in angle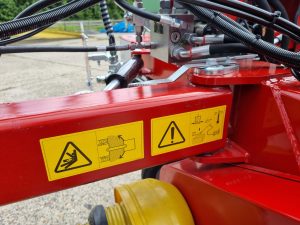 Steered drawbar (option)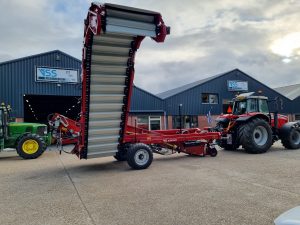 Cloth in conveyor (option)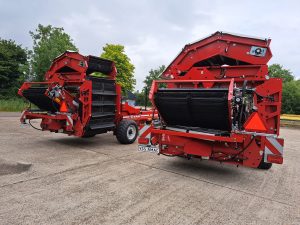 Conveyor folds up very compactly
ADDITIONAL OPTIONS
Our Onion Loader Series has several options to customize and/or expand the machine. Exactly according to your wishes. The overview below shows all additional options of the VSS AMAC Onion Loader:
Steered drawbar
Flatware
Cloth in conveyor
Wider tires in radial
Onion pickup by hydraulically driven brush roller or feed reel
Onion intake by hydraulic valve (75 – 110 cm)
Recording with narrower or wider foam roller
Powered lifting axle
Finer pitch of bar straps (instead of pitch 42mm)
Digging mat
Extended hedgehog band
Loose nose rollers instead of nose rollers with continuous shaft
Fall breaker bag
Narrow input channel
Powered roller above hedgehog belt
Hydraulically driven (proprietary hydraulic system)
Wide 1.3-meter conveyor
Extended hedgehog band
Camera on the head of the conveyor
THE VSS AMAC ONION LOADER IN ACTION