Description
VSS AMAC ONION STOCK HARVESTER (VRU)
A HOUSEHOLD NAME IN ONION GROWING
Through years of development and practical experience, the VSS AMAC Stock Harvesters have become a household name in onion growing (VRU) and
potato cultivation (VRA)
at home and abroad. The Onion Stock Harvester (VRU) comes standard as a very complete machine and is always equipped for rear mounting. Optionally, the VRU is available as a half-worn version. In combination with the
VSS AMAC Onion haulm topper (LKU)
haulm topping, harvesting and swath laying is done in one pass.
GET IN TOUCH
A VERSATILE ONION STORAGE HARVESTER
The entire machine is driven by PTO. All VRU drives are covered by hoods. Safety comes first! The chain drives are equipped with chain tensioners. In addition, the standard VRU has a driven square lifting axle, but a plucked lifting axle is also available as an option. Advantage of a plucked grub axle: even force distribution on the bearing. Both the grub shaft and bearing are quickly and easily replaced. This reduces downtime during the season. The machine is further equipped with two harvesting discs with a diameter of 600 mm. The depth is easily adjusted by two manually adjustable wheels. Optional hydraulic and automatic depth control is available.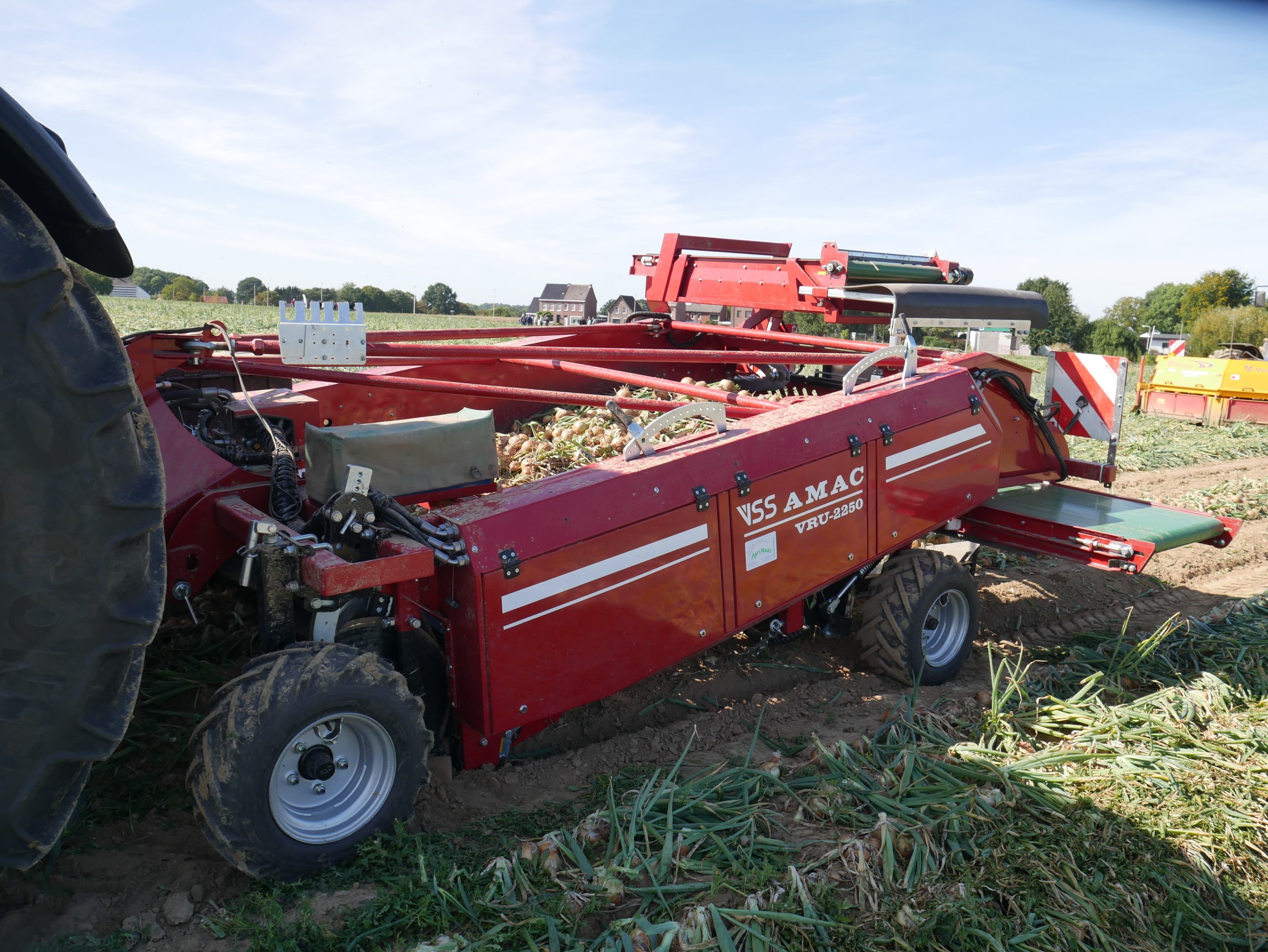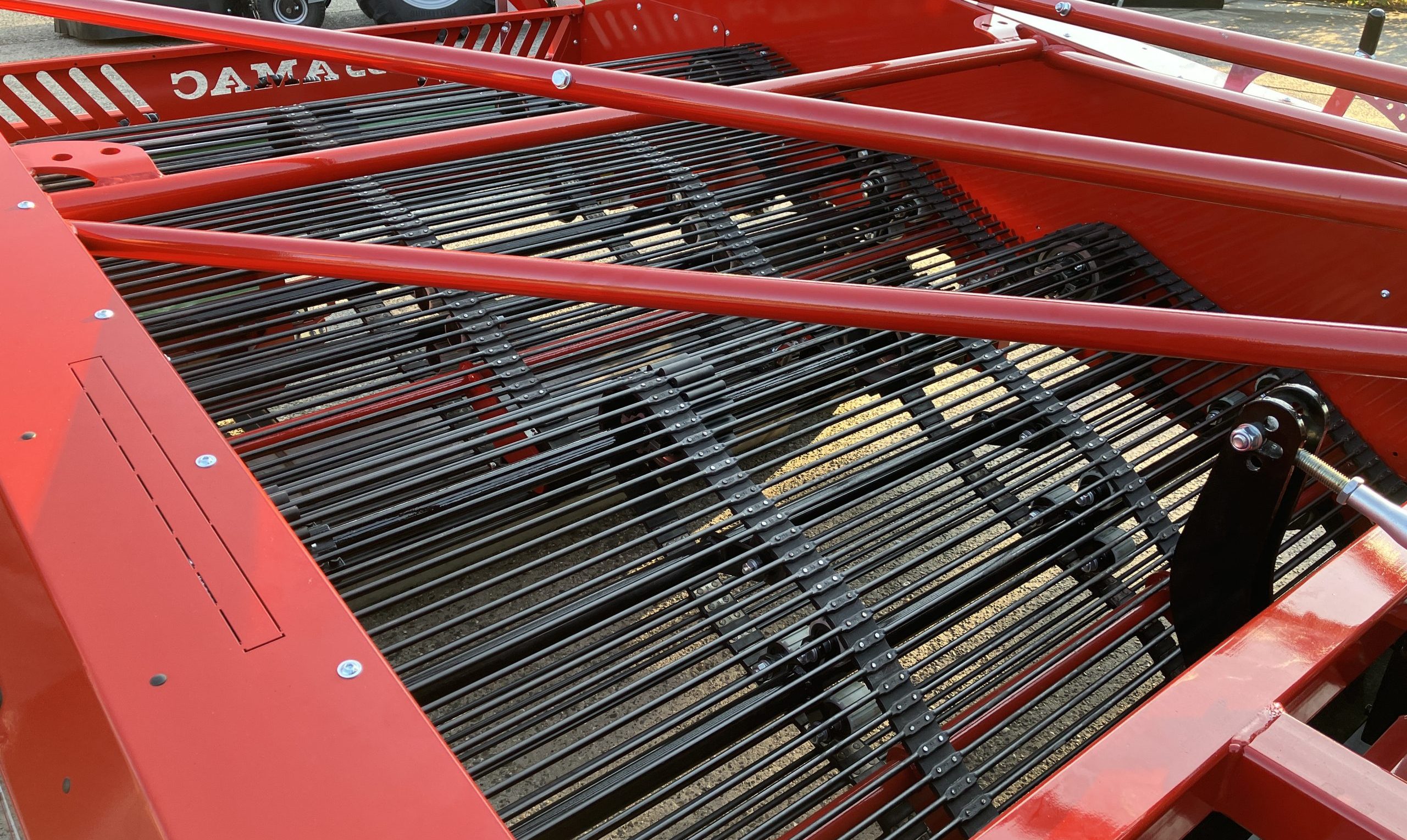 DRIVE OF BAR BELTS
The VRU comes standard with two bar bands of pitch 42 mm and bars with a diameter of 10.5 mm. Optional other stitches, bar diameters and trim are available. There is a driven beater shaft in both the first and second bars. The intensity of the beater shaft can is adjustable with a lever with a halt lock. The VRU features a powered twisted feed pinion over the entire working width. Because the feed pinion is torsioned there is no opening across the entire width, this reduces leakage.
SWATH LAYING WITH VARIOUS OPTIONS
Under the VSS AMAC onion harvester runs a height-adjustable plastic windrow roller, which pushes the windrow evenly. The machine places the onions back onto the windrow by means of plastic windrow guide plates combined with an adjustable windrow sled. Optional other deposition is possible through a bunker or side deposition. See all possible options for VRU further down this page.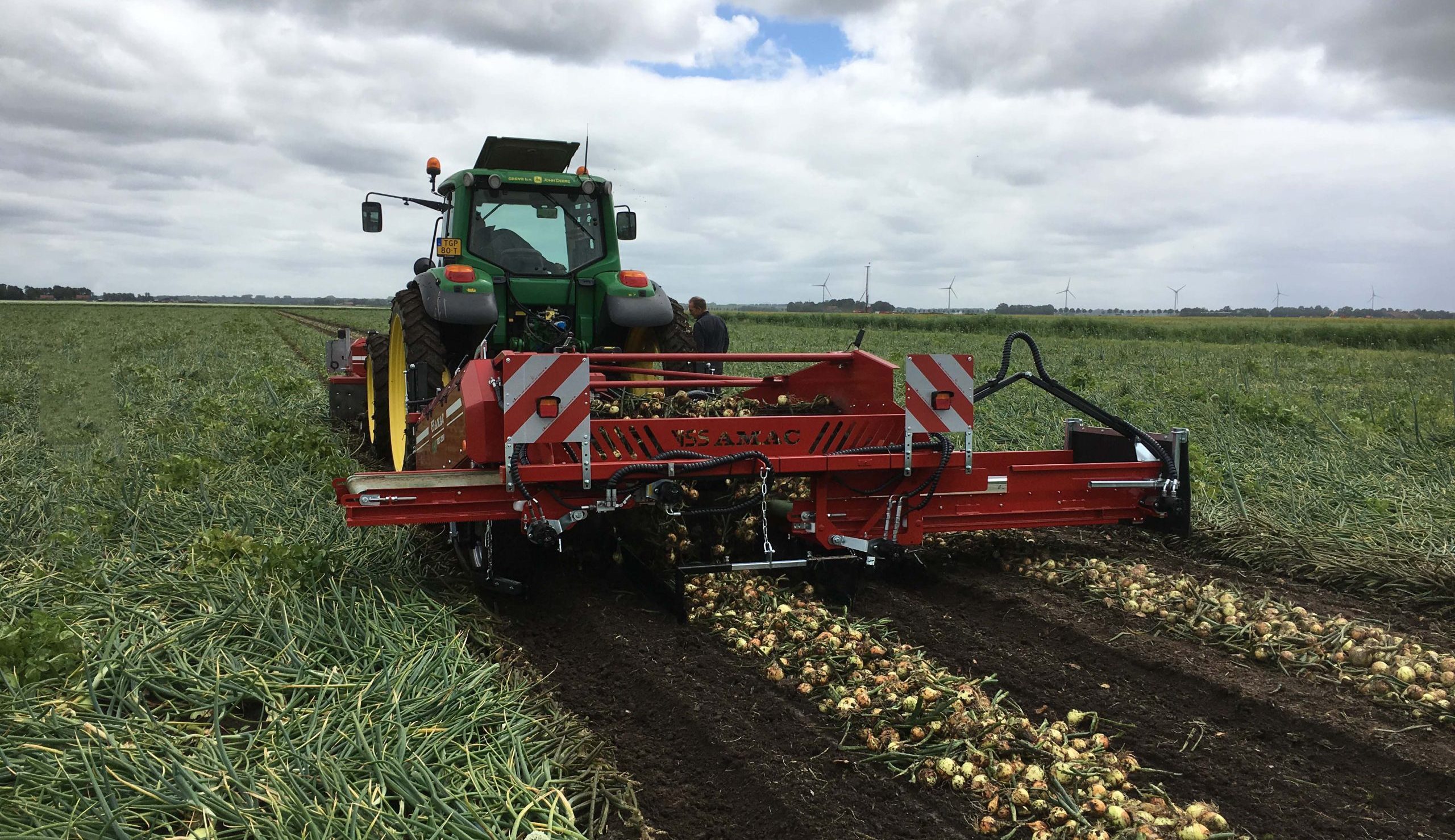 WHY CHOOSE THE VSS AMAC ONION STOCK HARVESTER?
Very robust construction
Maintenance-friendly, due to small lightweight hoods and automatic chain tensioners
Grubbing shaft easy to change
Powered beaters (in both mats)
Powered twisted feed pinion
Vulcanized depth wheels, making leakage impossible
Standard LED lighting
EXECUTIONS
The VSS AMAC Onion stock harvester comes standard in 3 different versions. All versions can be expanded and/or customized with additional options.
| TYPE | VRU 1420 | VRU 1700 | VRU 2250 |
| --- | --- | --- | --- |
| Werkbreedte | 1,42 m | 1,7 m | 2,1 m |
| Gewicht standaard versie machine | ca. 1.350 kg | ca. 1.650 kg | ca. 2.100 kg |
| Hoofdaandrijving | PTO 540 omw/min | PTO 540 omw/min | PTO 540 omw/min |
| Breedte | 2,0 m | 2,3 m | 2,7 m |
| Lengte | 4,2 m | 4,2 m | 4,2 m |
| Hoogte | 1,25 m | 1,25 m | 1,25 m |
| Roterende kloppers | 2 | 2 | 2 |
| Zwadverlegger | 50 - 70 cm | 50 - 70 cm | 60 - 80 cm |
| Zeefoppervlak | 4,5 m² | 5,2 m² | 9 m² |
Interested in a VSS AMAC Onion stock harvester? For more information, please
contact
with us or find the
nearest dealer
near you.
THE VSS AMAC ONION STORAGE HARVESTER IN DETAILS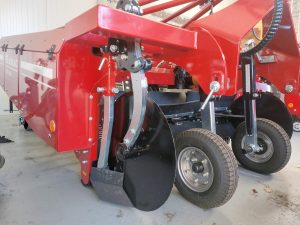 2 large harvesting discs Ø600 mm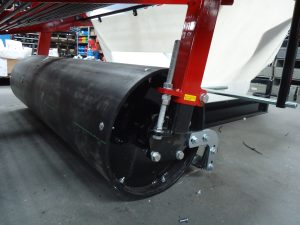 Height adjustable plastic windrow roller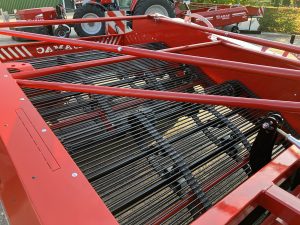 2 bar ties pitch 42 mm and bars of Ø10.5 mm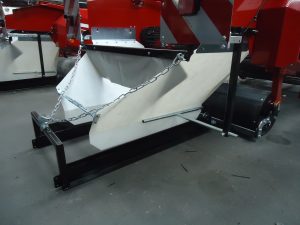 Plastic swath guide plates with adjustable swath sled

Rear lighting/marking signs in LED

Articulated lifting axle (option)
ADDITIONAL OPTIONS
Specific needs for the onion storage harvester? That's no problem at all. Several options are available to expand or modify VRU with. This is how we build the onion harvester of your requirements.
Automatic depth control
Arrow straps with pitch 28mm, 32mm or 36mm
Articulated lifting axle
Hydraulically driven swath pressing roller
Hydraulically driven beaters
Hydraulically driven screening mat for bunkering and infinitely variable speed control
Hay chisels or shaking shears
1,000 rpm PTO (instead of 540 rpm)
Stock bunker, operated by hydraulic cylinder
Mechanically driven intermediate roller between digging and screening mat