Description
EASY RELOCATION OF SWATHS
The VSS AMAC Windrow Shifter (ZV) was developed by VSS Machinebouw for swath shifting. For example, to make room on the headland. But also to create a passthrough for charging the product. The ZV is a light and, above all, simple machine. Robust construction and powder-coated shielding caps ensure a long(er) life. The machine is extremely user-friendly: both during operation and maintenance.
GET IN TOUCH
COVER LEFT AND RIGHT IN DESIRED WIDTH
The Windrow Shifter comes standard for rear attachment. The machine features an onion intake with a foam roller 75 cm wide. The small slope angle of the bar belt ensures that the product does not roll back. The hydraulically driven PVC side-drift conveyor has the ability to deposit swaths to the left or right. Because the deposit belt is infinitely variable hydraulically sliding, it creates the possibility of depositing swaths at different widths. The standard supplied lighting and rear marker signs in LED, complete the machine.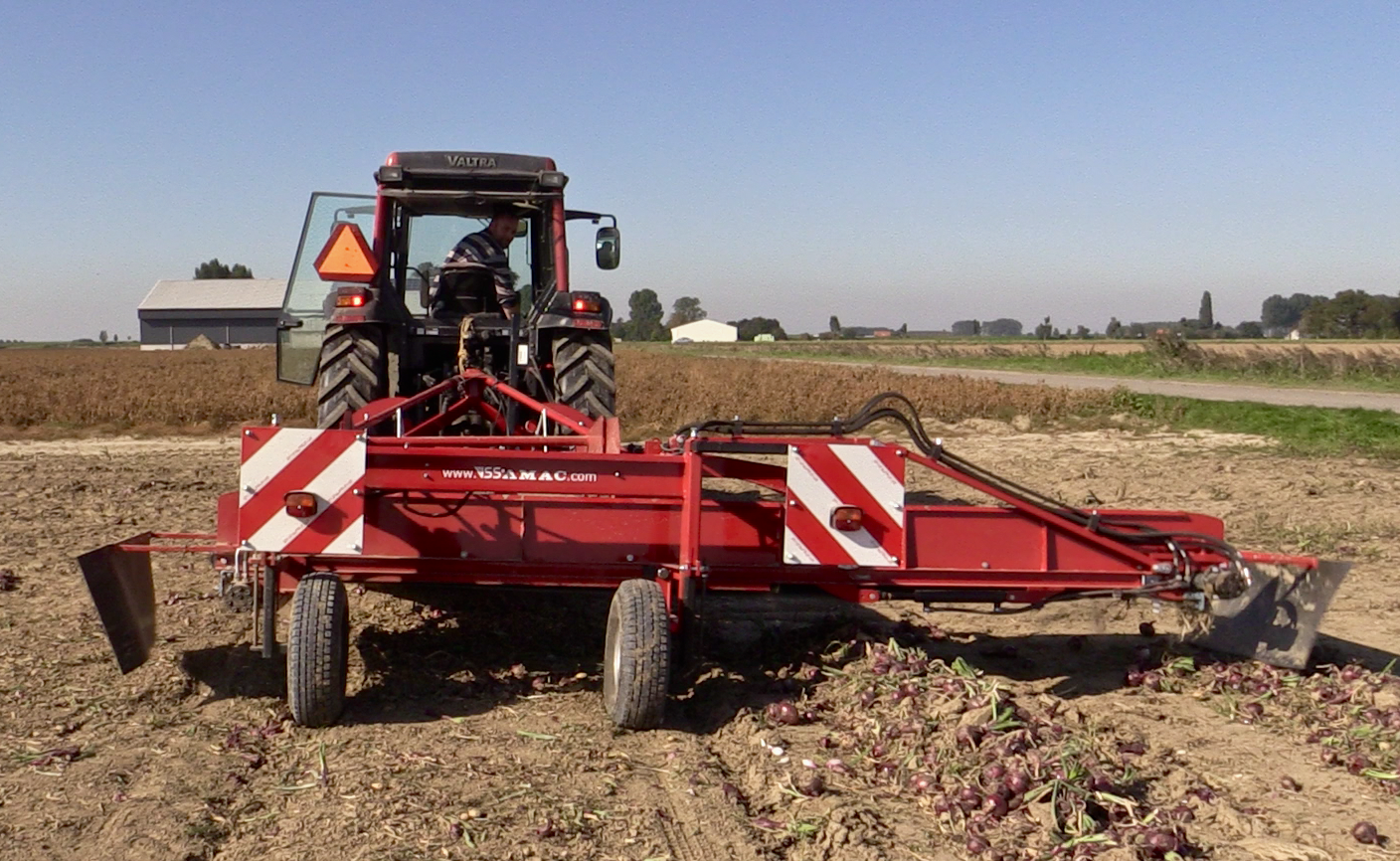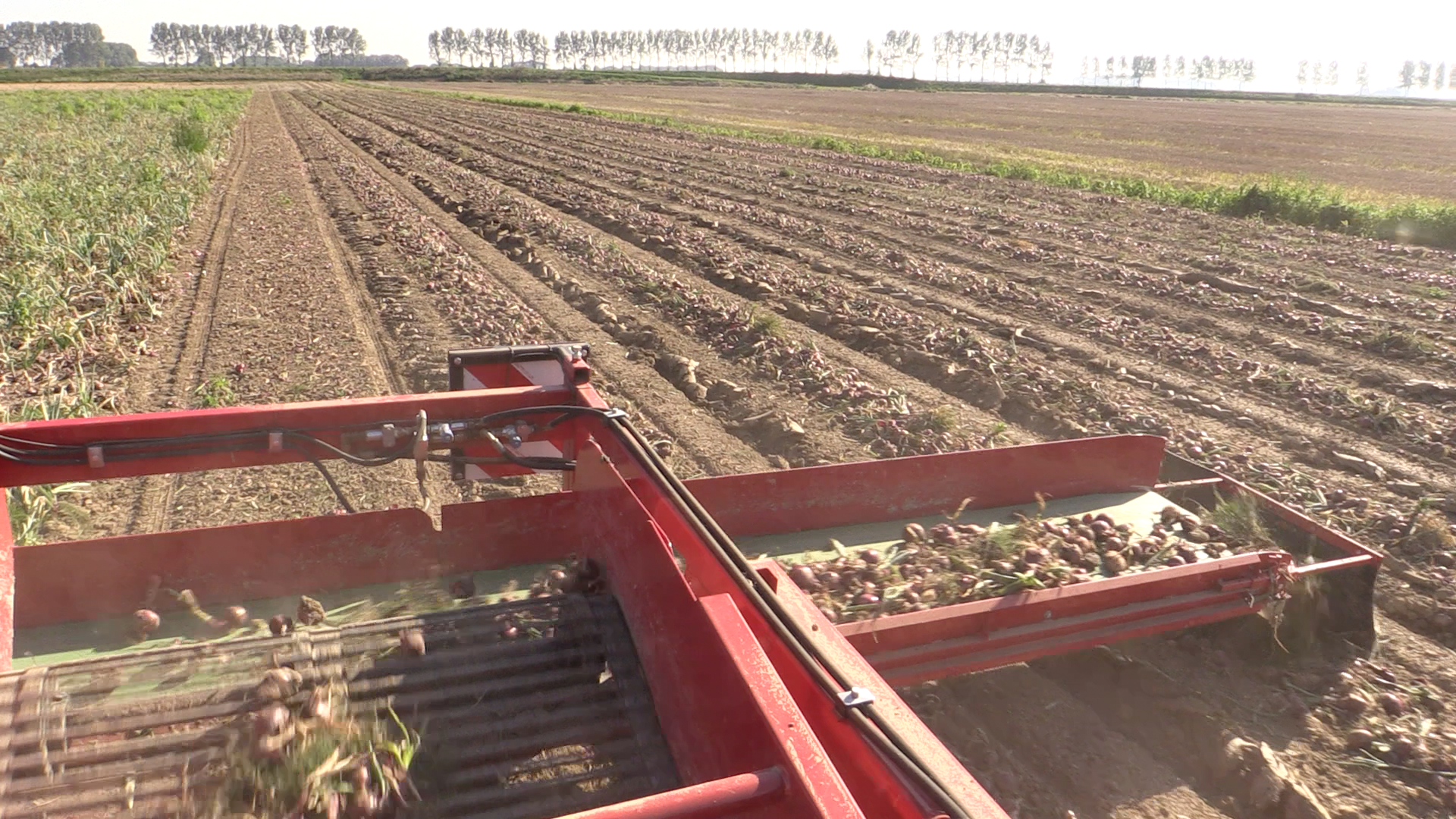 THE BENEFITS OF THE WINDROW SHIFTER
The Windrow Shifter has a pendulum feed channel. This ensures better product intake than machines with fixed feed channels. Another advantage of this machine over mid-side deposit behind a Onion harvester (VRU) is that no more unnecessary weight goes with it in normal working passes. In addition, you have the option of lowering the swaths to a maximum of 3 meters. Thus, the ZV contributes to capacity enhancement, and that is exactly the goal, isn't it?
WHY CHOOSE THE VSS AMAC WINDROW SHIFTER?
Light and simple machine
High quality bearings
Oscillating feed: therefore good product intake
Capacity increasing
Ability to extend left and right up to 3 meters
Powder-coated, shielding hoods
Maintenance easily achievable
EXECUTIONS
The VSS AMAC Windrow Shifter comes standard in 2 different versions. Other working widths are available upon request.
| TYPE | ZV 110-1 | ZV 110-2 |
| --- | --- | --- |
| Werkbreedte | 1,1 m | 1,1 m |
| Afleggen links en rechts | t/m 2,25 m | t/m 3 m |
| Gewicht | ca. 1.150 kg | ca. 1.200 kg |
| Aandrijving | PTO 540 omw/min | PTO 540 omw/min |
| Breedte Pendelend invoerkanaal | 1,1 m | 1,1 m |
| Steek | 42 | 42 |
| Breedte Schuimrubberrol voor opname | 75 cm | 75 cm |
Interested in a VSS AMAC Windrow Shifter? For more information, please contact with us or find the nearest dealer.