Description
CUTS PLOUGHED FURROWS INTO MULTIPLE SLICES IN ONE PLOUGH OPERATION
The VSS Agro Furrow Cutter is designed to cut ploughed furrows, after ploughing, into multiple slices. You mount the furrow cutter next to the plough, allowing the machine to participate in the same working passage as the plough. Combining the furrow cutter with the plough also significantly reduces post-processing. This saves you valuable time during plough cutting.
GET IN TOUCH
FURROW CUTTER FOR LIGHT TO MEDIUM SOIL TYPES
The Furrow Cutter has a good levelling effect and makes the soil ready for sowing in various soil types. The cutter is most suitable for light to medium clay and various sandy soil types. Do you have heavier clay as a subsoil? Then choose another product from the VSS Agro product range: namely the Furrow-Disc. For very light soil types, the VSS Agro Furrow Press is also a great alternative.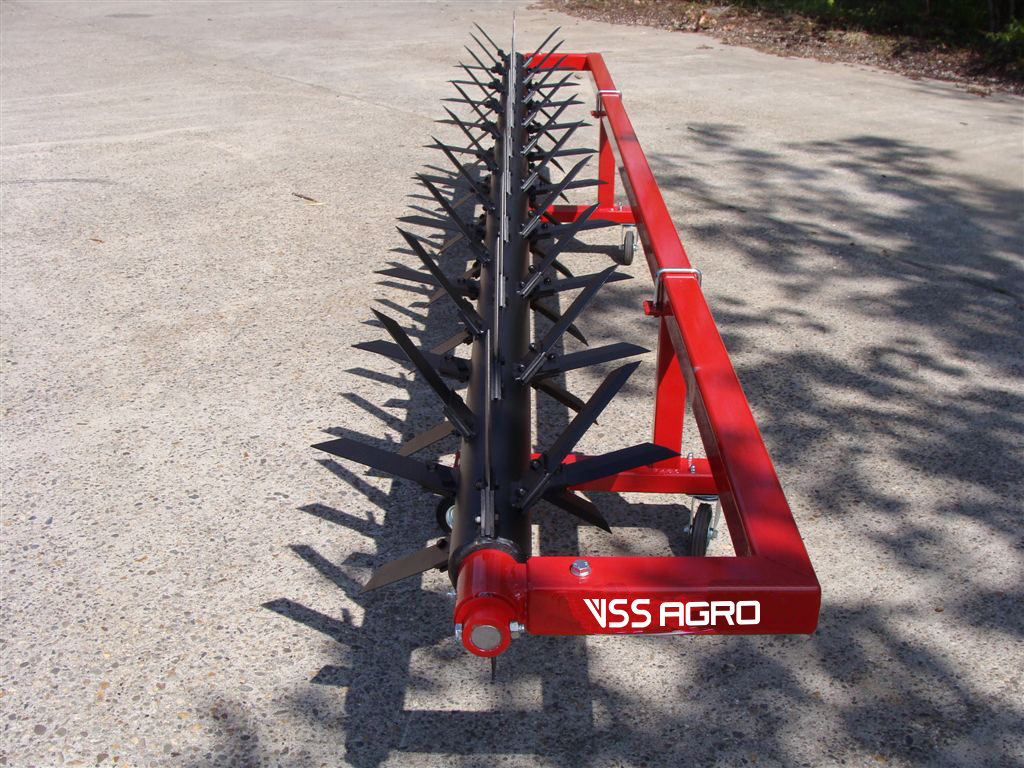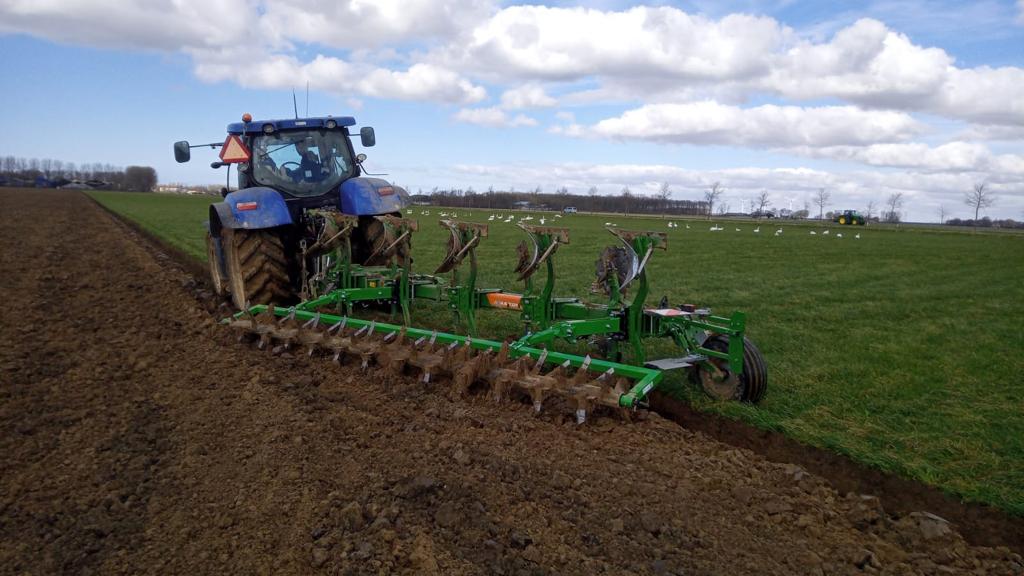 FURROW CUTTER CAN BE COMBINED WITH ALL TYPES OF PLOUGHS
What makes the VSS Agro Furrow Cutter so special? Due to the quality ball bearing and clever construction, the extra tractive force required is very low. In addition, the cutter can be combined with all makes and types of ploughs (circular, reversible ploughs, etc.). Rolling over belly and back is both possible. The machine comes with two support arms, hoses and couplings, attachments for the plough, a drawbar and mechanical depth control. Optionally, you can choose a hydraulic drawbar instead of a manually adjustable drawbar. In addition, painting in the colour of your choice is also an option.
WHY CHOOSE THE VSS AGRO FURROW CUTTER?
Applicable to any brand and type of plough
Levels the soil in one pass, next to the plough
Prepares light to medium-heavy soil directly for sowing
Requires little to no post-processing required
Also suitable as a good initial pre-treatment of heavier soil types, such as heavy clay
EXECUTIONS
There are four different sizes of the VSS Agro Furrow Cutter. The table below lists specifications of all types.
| TYPE | KSM 240 | KSM 360 | KSM 480 | KSM 510 |
| --- | --- | --- | --- | --- |
| Ploegscharen | 2 | 3 | 4 | 5 |
| Gewicht | 95 kg | 150 kg | 190 kg | 240 kg |
| Hoogte | 1,2 m | 1,2 m | 1,2 m | 1,2 m |
| Lengte | 2,27 m | 3,3 m | 4,3 m | 5,3 m |
| Diameter rotor | 540 cm | 540 cm | 540 cm | 540 cm |
| Aantal messen | 38 | 58 | 78 | 104 |
| Maximale werkdiepte | +/- 20 cm | +/- 20 cm | +/- 20 cm | +/- 20 cm |
| Breedte zonder bevestiging armen | 560 cm | 560 cm | 560 cm | 560 cm |
| Aantal armen | 2 | 2 | 2 | 2 |
| Diepteregeling | Hydraulisch | Hydraulisch | Hydraulisch | Hydraulisch |
THE VSS AGRO FURROW CUTTER IN DETAILS

Compatible with all makes and types of ploughs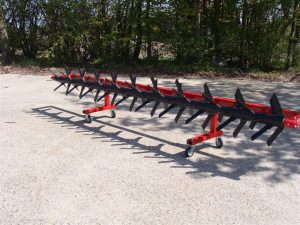 Suitable for light to medium soils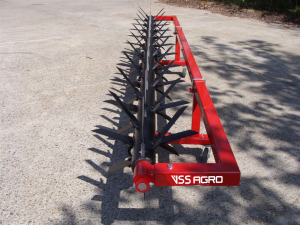 High quality blades

Painted in colour of your choice (option)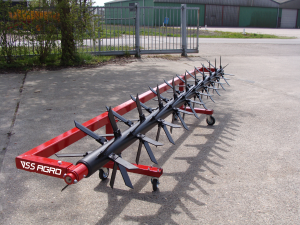 Easy to transport