Description
VSS AGRO FRONT FURROW DISC
PROCESSES HEAVIER SOIL TYPES IN ONE PASS
For tilling heavier soil types, use the VSS Agro Front Furrow Disc. This machine distributes the plow cut, creating a flat surface with an even distribution of moisture. This allows you to lay the seedbed perfectly ready for spring. The machine mounts in the front hitch of the tractor. Thus, plowing and plow-cutting are performed in one pass. This saves you valuable time.
GET IN TOUCH
ELEMENTS OF THE FRONT FURROW DISC
The VSS Agro Front Furrow Disc consists of a frame and a rack. You can manually adjust the center distance between the frame and the rack in width. The rack contains two rows of convex knurled disks that are offset at opposite angles. You can adjust the depth of these discs independently. As a result, each team vore is broken up by two discs from the middle. In addition to the serrated discs, the rack also includes a Star Roller that provides additional crumbling and leveling of the broken-open soil. The Star Roller is equipped with a scraper to prevent soil buildup.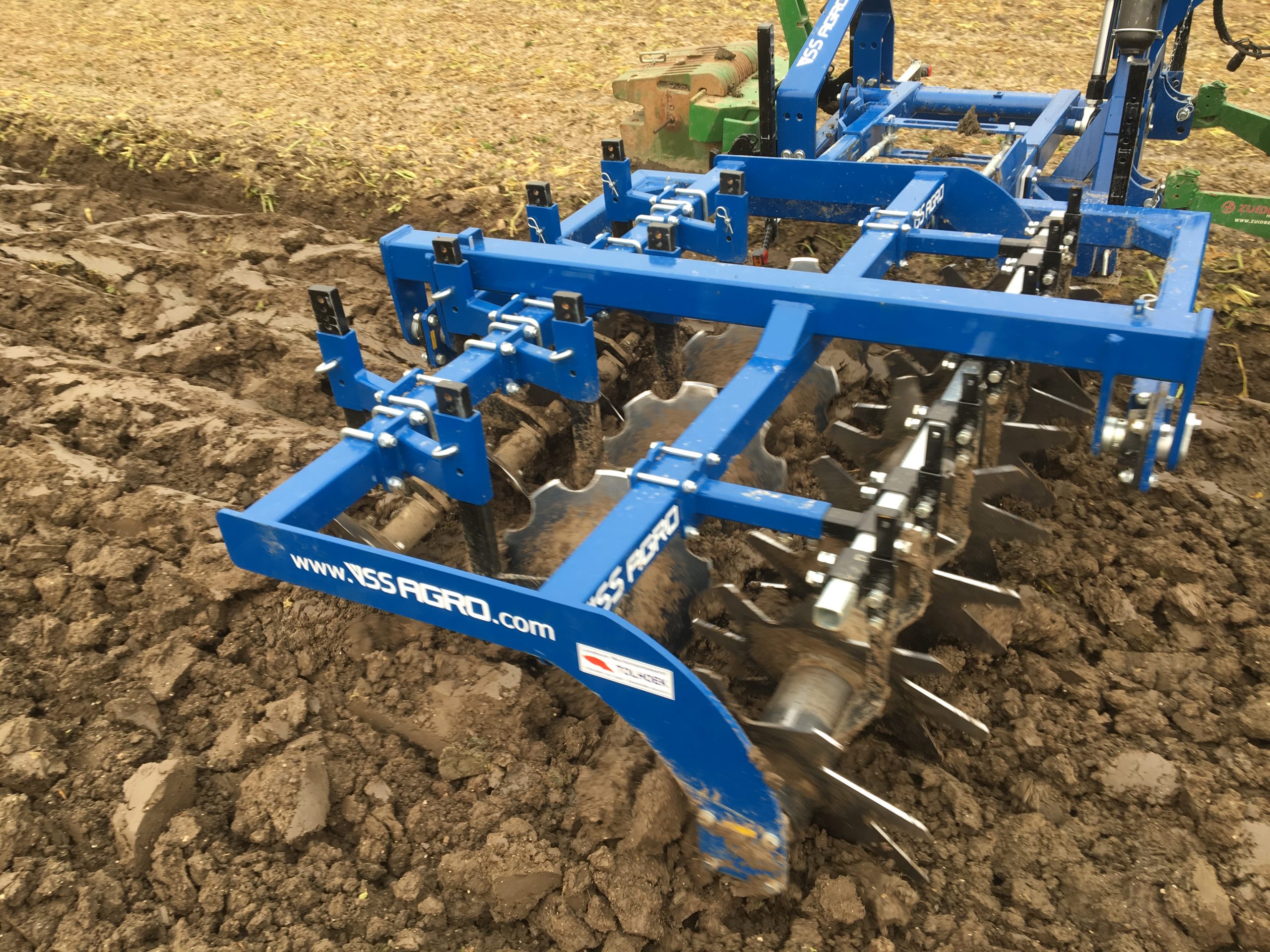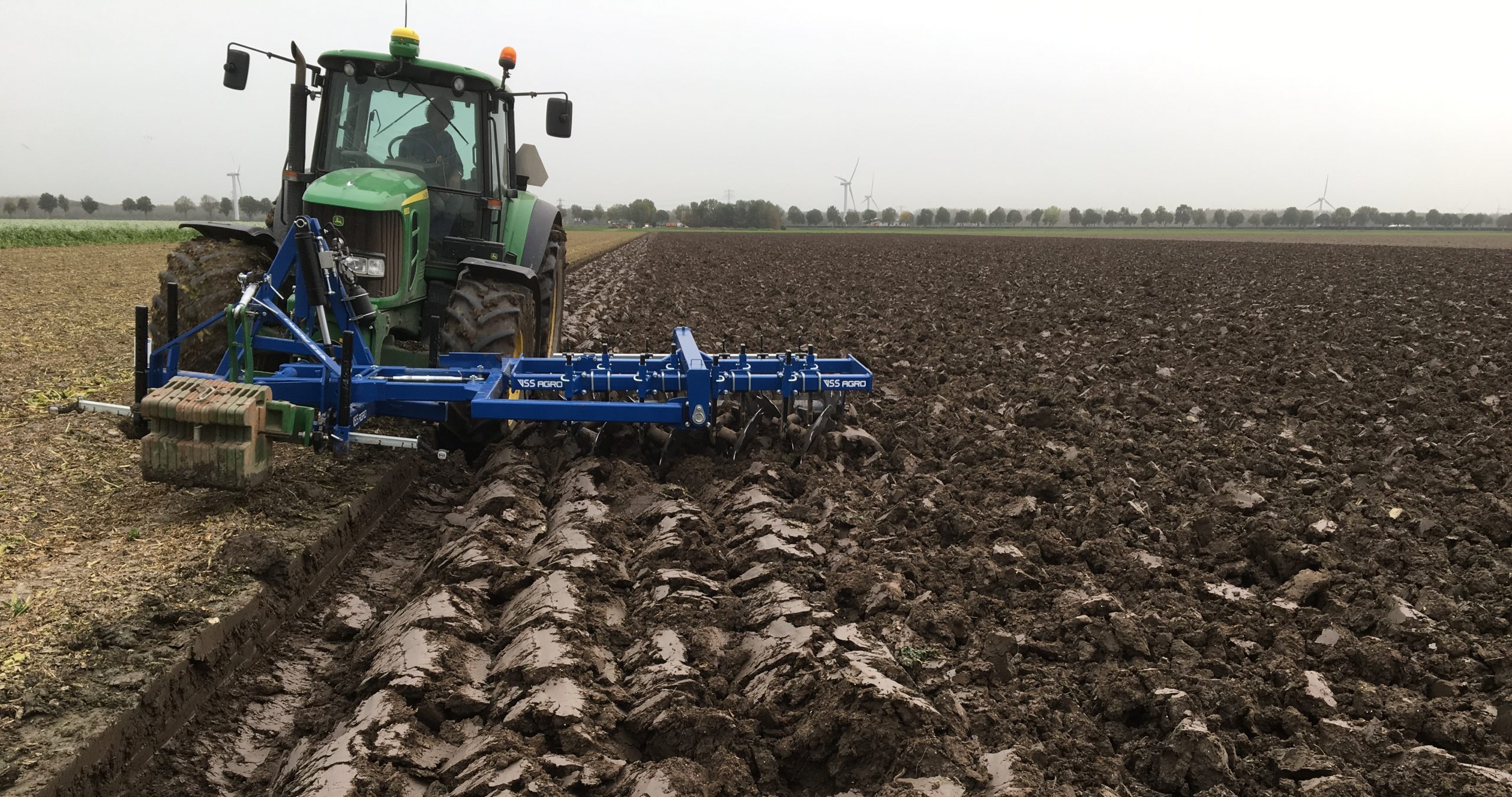 OPERATION OF THE MACHINE
The machine rolls the furrow disc rack using a rolling cylinder overhead. This allows you to work the plow cut to the left and right of the tractor. To control the pressure of the machine on the plow vore, the VSS Agro Front Furrow Disc comes standard with float position. This works by means of an accumulator that keeps the machine off the plow vore at a set pressure. You can read the pressure on a pressure gauge. Safety is important. Also during transportation. Therefore, the rolling mechanism is secured with a mechanical transport lock.
OPTIONS AND POSSIBILITIES
The machine comes standard with LED width lighting. Optionally, you can choose front lighting with LED work lights. Other options for the machine include the hydraulic sideshift instead of a manual adjustment and an additional hitch for the front weight. The maximum allowable load is 1,000 kg on the optional, additional hitch mount. It is available in three versions for three, four and five plow cuts, respectively.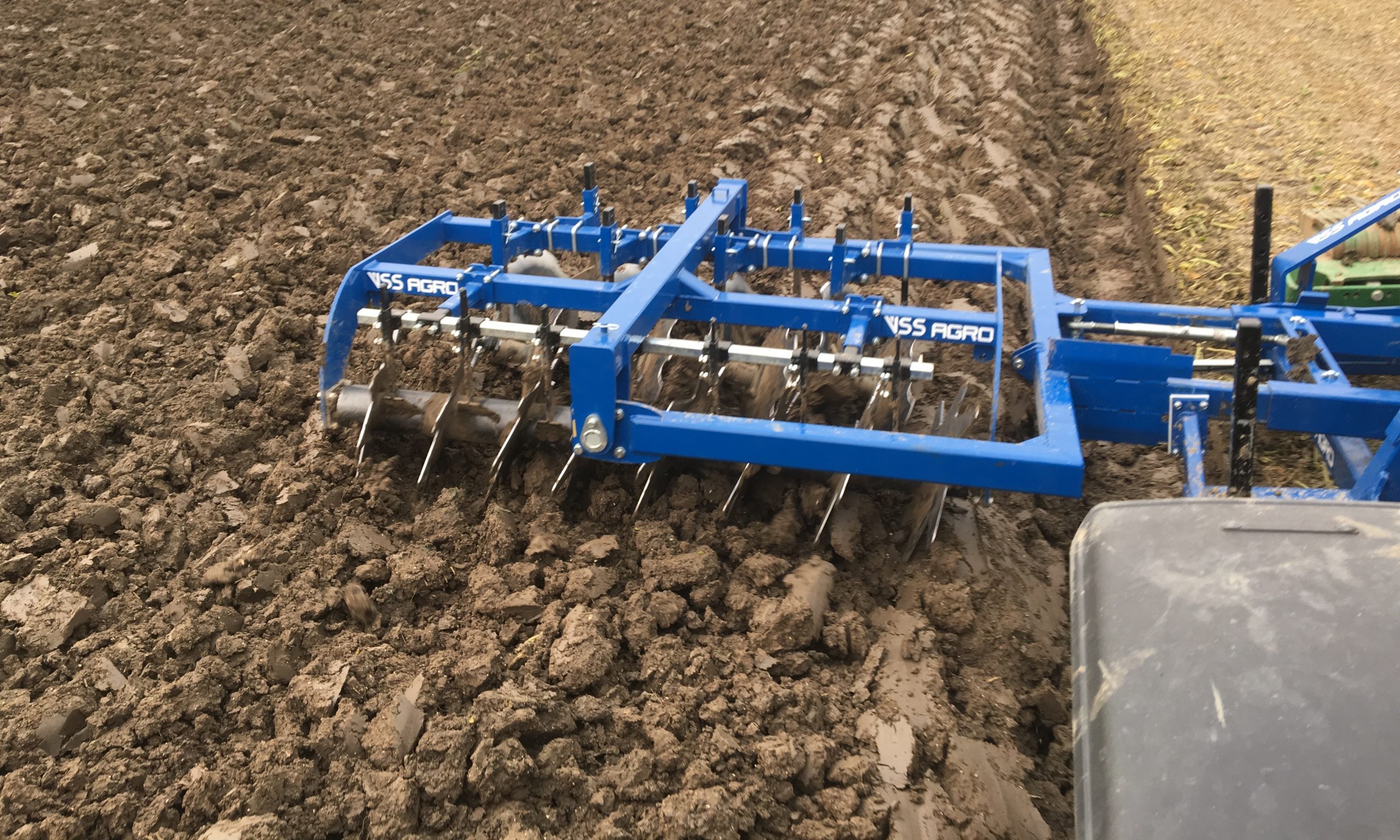 WHY CHOOSE THE VSS AGRO FRONT FURROW DISC?
Plowing and plow cutting in one pass
Better weight distribution across the tractor axles
Optimal operation in heavy soil
Creates a level surface with better moisture distribution over the seedbed
EXECUTIONS
There are three versions of the VSS Agro Front Furrow Disc: FFD-3, FFD-4 and FFD-5. The table below lists specifications of all types.
| TYPE | FFD-3 | FFD-4 | FFD-5 |
| --- | --- | --- | --- |
| Ploegscharen | 3 | 4 | 5 |
| Gewicht standaard versie machine | 1050 kg | 1100 kg | 1250 kg |
| Lengte | 185 cm | 185 cm | 185 cm |
| Werkbreedte | 150 cm | 200 cm | 250 cm |
| Totale breedte | 380 cm | 430 cm | 480 cm |
| Opgeklapte hoogte | 265 cm | 290 cm | 315 cm |
| Opgeklapte breedte | 150 cm | 200 cm | 250 cm |
| Diameter kartelschijven | 460 mm | 460 mm | 460 mm |
| Opklapbaar | Hydraulisch | Hydraulisch | Hydraulisch |
Interested in this machine? For more information, please
contact
with us or find the
nearest dealer
near you.
THE VSS AGRO FRONT FURROW DISC IN DETAILS

Height adjustable knurled discs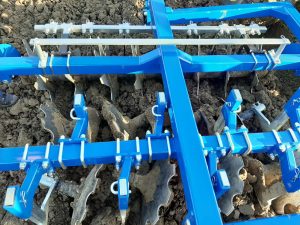 Optimal operation in heavy soil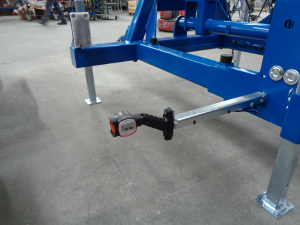 Lighting width

Pressure gauge
ADDITIONAL OPTIONS
There are some options to customize the VSS Agro Front Furrow Disc to your needs:
Hydraulic sideshift instead of manual adjustment
Additional hitch rack for front weight (maximum permissible load 1,000 kg)
Front lighting with LED work lights