Description
VSS AMAC POTATO TOPPER (LK)
EVEN RIPENING THROUGH HAULM CLIPPING
The VSS AMAC Potato haulm topper (LK) is designed for haulm topping potato ridges at 75 or 90 cm. Haulm topping is considered one of the most effective alternatives to chemical haulm kill. In many countries, due to renewed legislation, chemical haulmicide is no longer possible, or still possible to a limited extent. Removing the foliage with a haulm topper several weeks before harvest ensures even ripening. The result: faster-harvesting, peeling potatoes that keep longer.
GET IN TOUCH
VERSATILE AND ROBUST POTATO TOPPER
Haulm toppers come in different shapes and sizes. VSS AMAC potato haulm toppers are distinguished by their versatility and robust construction. Only high-quality materials are used for the machine. Such as high-quality bearings. Both the frame and hoods are powder coated instead of painted. Powder coating makes the machine more resistant to different conditions and requires less maintenance. Speaking of maintenance… The spacious hoods in the frame make service and maintenance very easy to perform.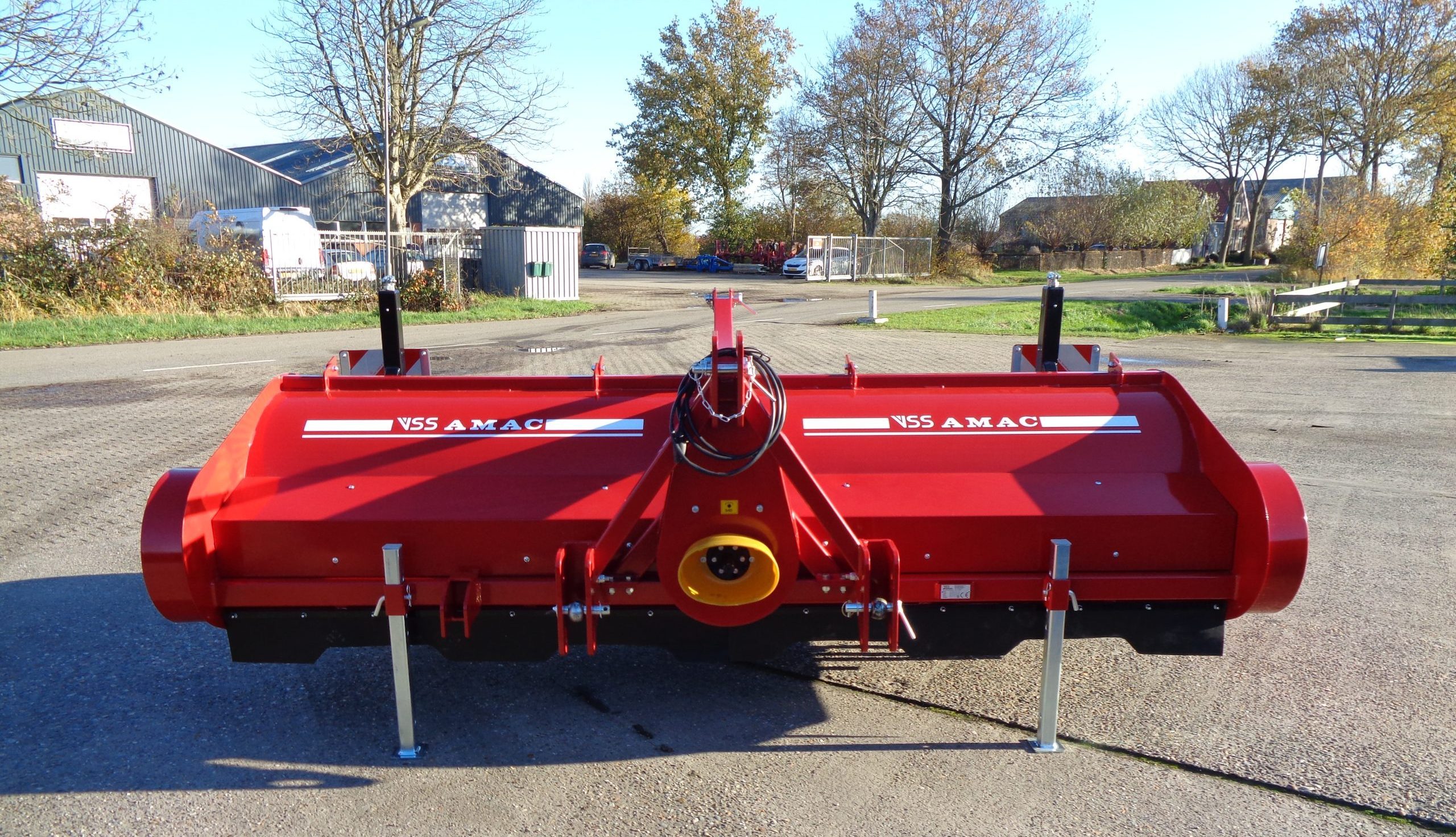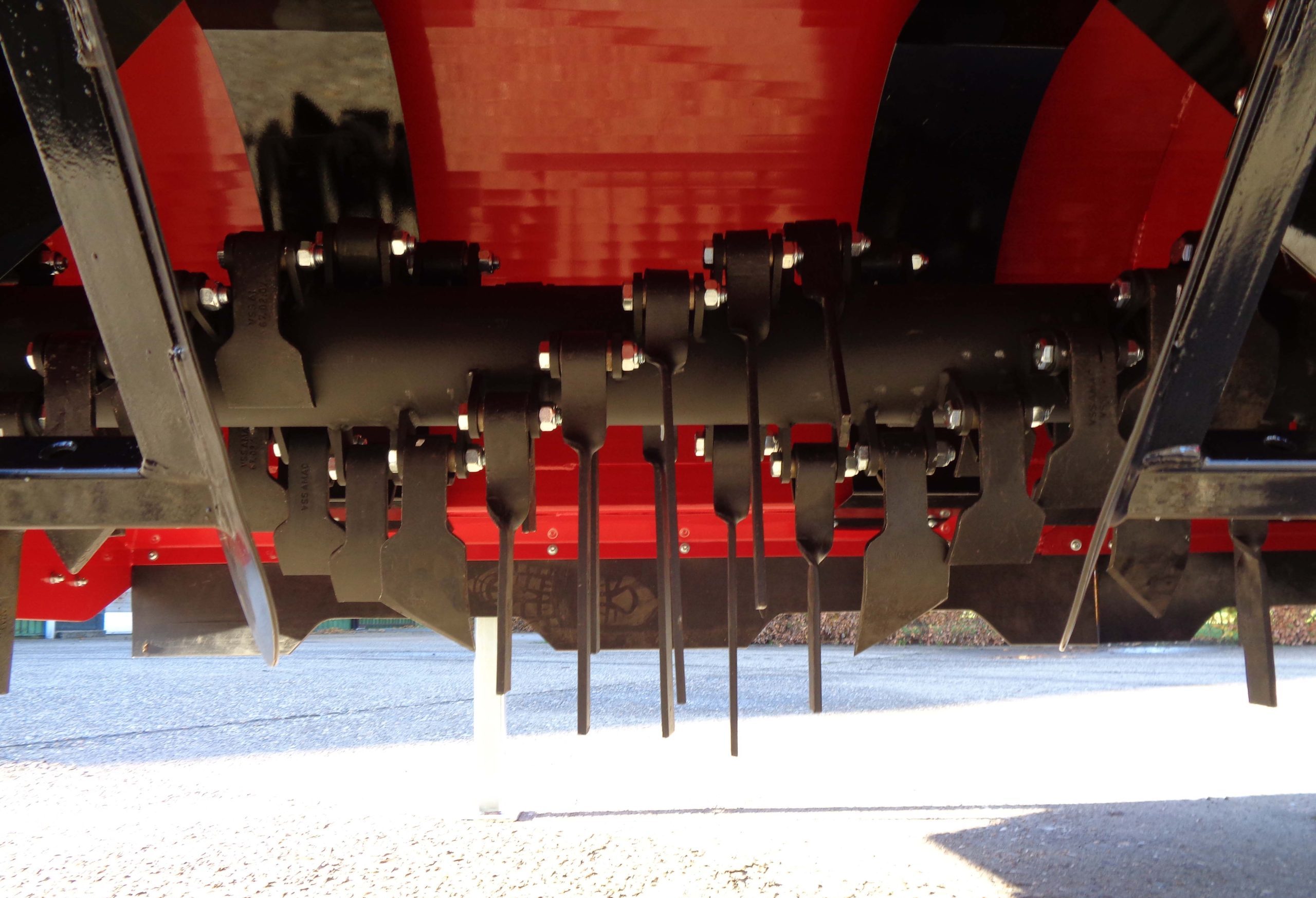 LARGE CLAPPER LENGTH DIFFERENCE POSSIBLE
The haulm toppers have a very large hood which creates good suction under the hood. The foliage is sucked up, so to speak, and folded off well by the long flails. With a very good end result as a result. A large flail length difference is possible with the VSS AMAC LK compared to other haulm toppers in the market. This can have great advantages in flat-lying foliage. Because of the length difference, the haulm topper is also suitable for topping carrots, lilies, onions and other crops. In all types of VSS AMAC Potato haulm toppers, the flails are one-piece and made of high-quality hardened steel. Which adds to the longevity of the clappers.
POTATO FOLIAGE TYPES
There are three types of potato haulm toppers: two 2-row haulm toppers, one with side discharge (LK 2-Z) and one without (LK 2). And a 4-row potato haulm topper (LK 4) especially for rear attachment to the tractor. The LK 2 and LK 4 are available with a combination buck. This allows you to use the haulm topper on both the front and rear. The LK 2-Z is made for front mounting. All types can be expanded or customized with various options. Consider, for example, guide plates for seed potatoes. Or fitting a towing device for length transport (LK 4). Standard included on the machines are the two manually adjustable depth control wheels. The lighting and marker signs in LED complete the machine.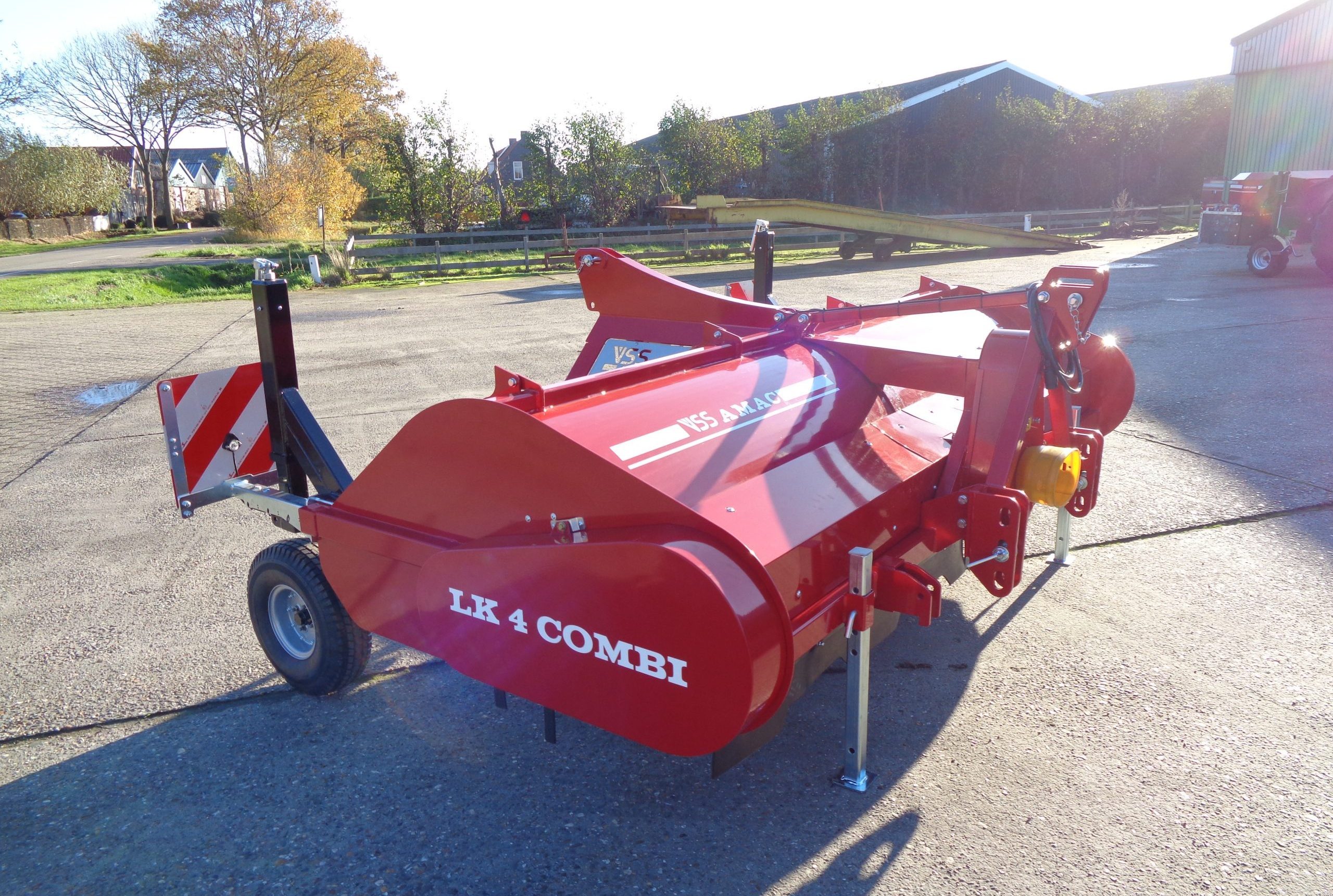 WHY CHOOSE THE VSS AMAC POTATO TOPPER?
Very robust construction
Powder-coated frame and hoods
Multifunctional use: other crops possible
Clappers made of high-quality hardened steel
Large clapper length difference possible
Low maintenance
EXECUTIONS
The VSS AMAC Potato haulm topper comes standard in 3 different versions: the 2-row haulm topper (LK 2), the 2-row haulm topper with side discharge (LK 2 -Z) and the 4-row haulm topper (LK 4). All versions can be expanded and/or customized with additional options.
| TYPE | LK 2 | LK 2-Z | LK 4 |
| --- | --- | --- | --- |
| Aantal ruggen | 2 | 2 | 4 |
| Rug | 75 of 90 cm | 75 of 90 cm | 75 of 90 cm |
| Werkbreedte | 1,9 m | 1,9 m | 3,15 m |
| Gewicht standaard machine | ca. 750 kg | ca. 850 kg | ca. 1.200 kg |
| Aandrijving | PTO 540 omw/min | PTO 1.000 omw/min | PTO 540 omw/min |
| Breedte | 2,19 m | 2,6 m | 3,38 m |
| Lengte | 2,28 m | 2,7 m | 2,63 m |
| Hoogte | 1,32 m | 1,33 m | 1,34 m |
| Klepellengte verschil | 15 of 18 cm | 15 cm | 18 of 22 cm |
Interested in a VSS AMAC Potato haulm topper? For more information, please
contact
with us or find the
nearest dealer
in your area.
THE VSS AMAC POTATO TOPPER IN DETAILS

Lighting/marking signs in LED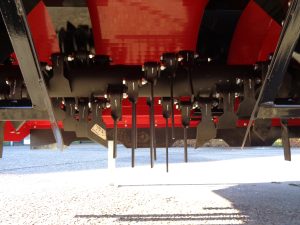 Clappers made of high-quality hardened steel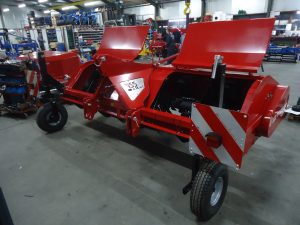 2 manually adjustable depth adjustment wheels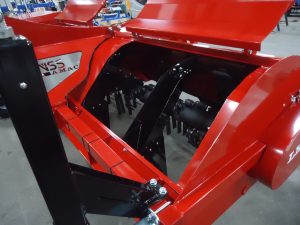 2 clapper shafts with center bearing (LK 4)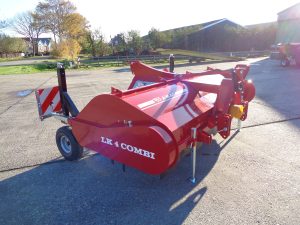 Frame and hoods are powder coated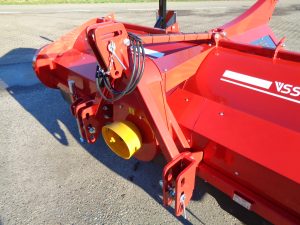 Combi version (option, LK 2 and LK 4 only)
ADDITIONAL OPTIONS
In addition to the three standard models VSS AMAC Potato haulm toppers, many additional options are available:
Towing device for longitudinal transport (LK 4 only)
Combi version (LK 2 and LK 4 only)
Width lighting
Guide plates of seed potatoes (LK 2 and LK 4 only)