Description
VSS AMAC STOCK HARVESTER (VR-SX)
SIMPLE STOCK HARVESTER FOR SMALL-SCALE FARMER
The VSS AMAC Stock Harvester (VR-SX) is a very simple and user-friendly harvester. Just need a good stock harvester with no bells and whistles? Then this is the machine for you. The VR-SX is equipped with one bar band pitch 42 mm including bars with a diameter of 10.5 mm. This makes it very short and lightweight. With that, however, the screening capacity on the VR-SX is less due to one bar belt. When sieving capacity is more important, you can choose another stock harvester such as the
VSS AMAC Potato stock harvester (VRA)
,
VSS AMAC Stock potato harvester (VR)
or the
VSS AMAC Onion Stocker (VRU).
.
GET IN TOUCH
MULTIFUNCTIONAL USE
Like all VSS AMAC machines, the VR-SX has shielding hoods that are powder-coated. The robust VR-SX is typically used for harvesting potatoes on 75 or 90cm ridges. By using a full scissor chisel set (option) or a harvester shaft combined with an input reel, the harvester is also suitable for other crops such as onions. One simple machine multifunctional for multiple crops. This makes the VR-SX ideally suited for the small-scale farmer at home and abroad.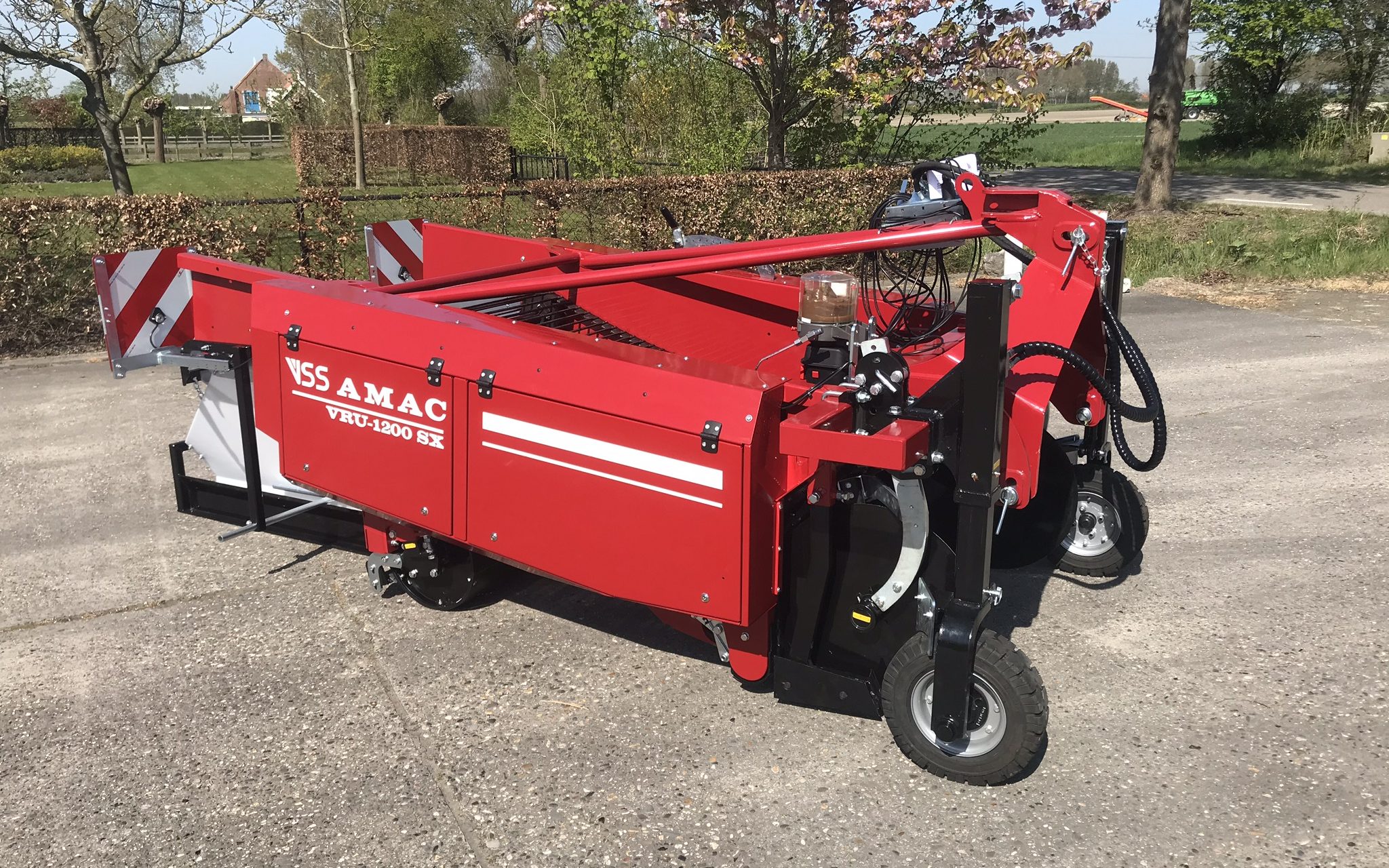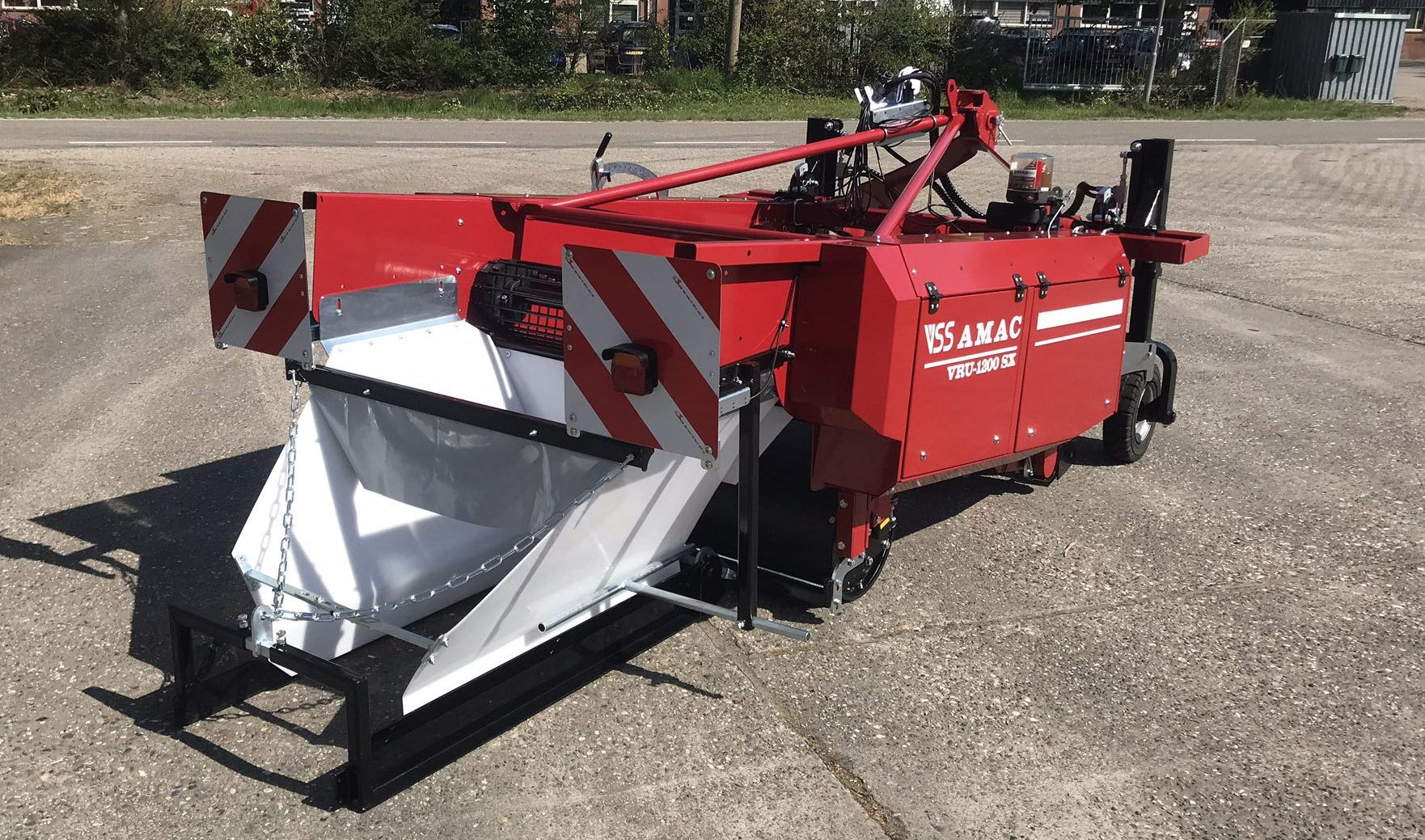 OPTIONS AND OPERATION STOCK HARVESTER
Need other stitches or bar diameters? You can. An optional driven beater shaft is also possible in the bar belt. The intensity of the beater shaft can be adjusted by a lever with a halt lock. Below the stock harvester runs a height-adjustable soil slide that ensures an even swath. The VR-SX places the potatoes on the swath by means of plastic swath guide plates combined with an adjustable swath sled. The VR-SX can be optionally equipped with lighting/marking signs at the rear in LED.
WHY CHOOSE THE VSS AMAC STOCK HARVESTER (VR-SX)?
Short, lightweight machine
Very user-friendly
Few adjustable functions
Multi purpose: both onion and potato
Easy maintenance
Capacity increasing
EXECUTIONS
The VSS AMAC Stock Harvester SX comes standard in 2 different versions: The VR SX 1420 and the VR SX 1700. Other working widths are available upon request.
| TYPE | VR SX 1420 | VR SX 1700 |
| --- | --- | --- |
| Spoorbreedte | 1,5 m | 1,8 tot 2 m |
| Werkbreedte | 1,42 m | 1,7 m |
| Afleggen links en rechts | t/m 2,25 m | t/m 3 m |
| Werksnelheid | 540 omw/min | 540 omw/min |
| Breedte spijlenband | 1,2 m | 1,7 m |
| Steek | 42 | 42 |
| Rooibeitels | 5 | 6 |
| Diepte regelende wielen | 2, handmatig verstelbaar | 2, handmatig verstelbaar |
Interested in a VSS AMAC Stock Harvester SX? For more information, please
contact
with us or find the
nearest dealer
in your area.
THE VSS AMAC STOCK HARVESTER VR-SX IN DETAILS

Shielding caps powder-coated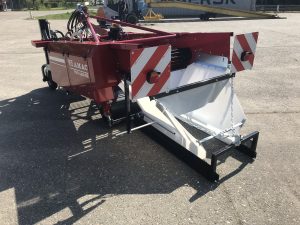 Plastic swath guide plates with adjustable swath carriage, for depositing in swath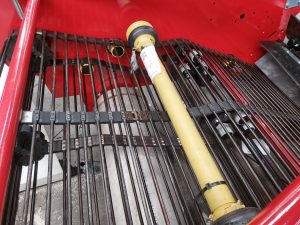 1 bar tape, pitch 42 mm and bars of Ø10.5 mm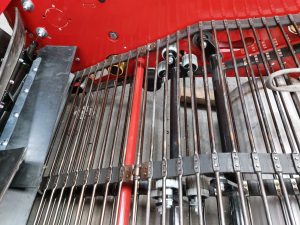 Powered beater shaft in the bar belt, adjustable in intensity (option)
ADDITIONAL OPTIONS
In addition to the standard equipment of the two types of VSS AMAC Stock Harvester SX, a number of additional options are available:
Beater in bar belt, adjustable in intensity
Four large grubbing discs (instead of two grubbing discs)
Ground slide under machine (for flat swath)
LED lighting/marking signs
Other pitch and bar diameters
DOWNLOADS
Naar VSS AMAC brochure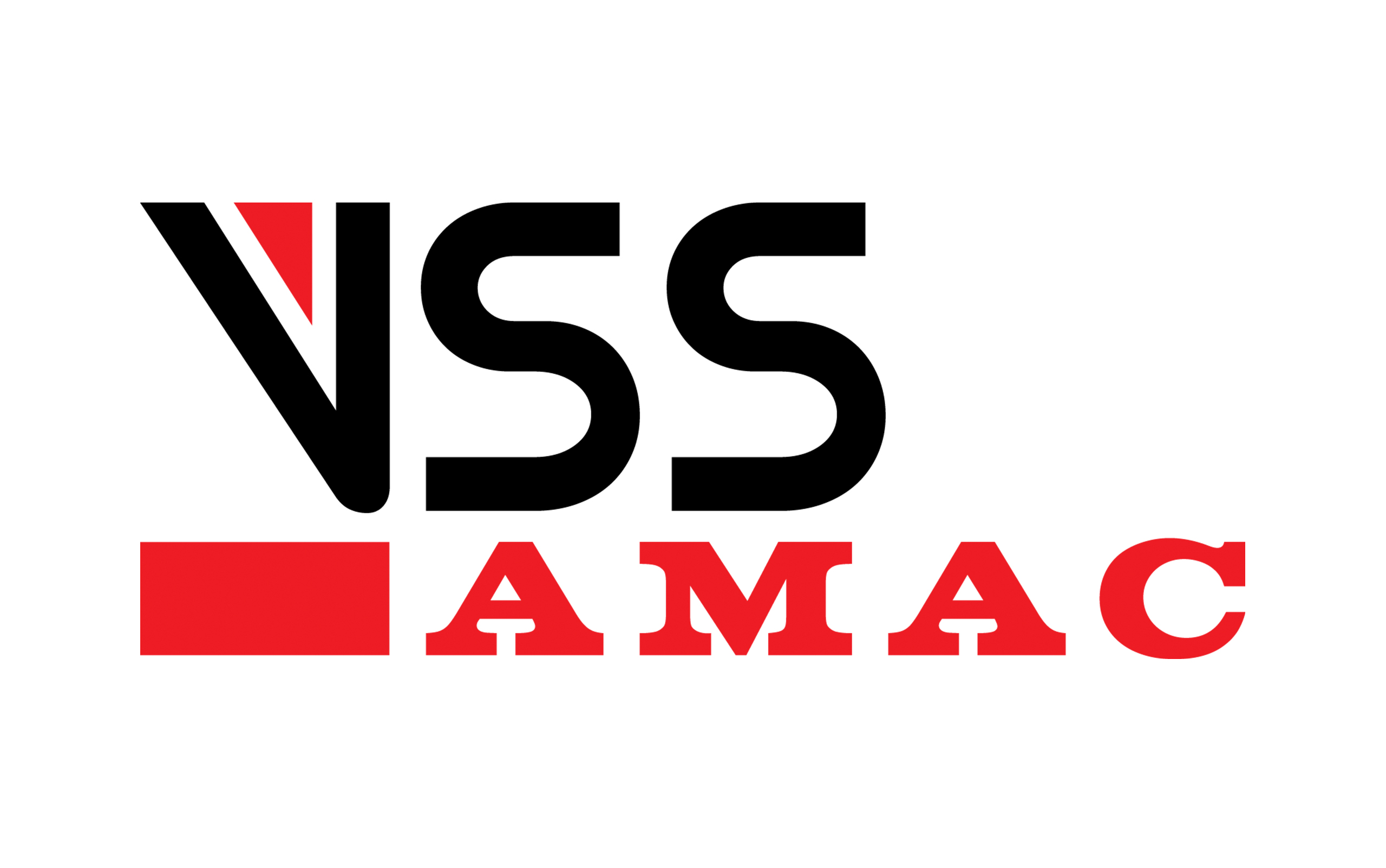 VSS AMAC BROCHURE
Download PDF