Description
PRE-SPROUTING RACKS FOR JOPPE PREGERM
Since 2020, we have been producing and developing pre-sprouting racks for the Joppe Pre-sprouting System ©. The pre-sprouting system for potatoes and seed potatoes was invented in the late 1980s by the Joppe family from Melissant (Goeree-Overflakkee Island, Province Zuid-Holland, The Netherlands). On their arable farm at the time, seed potatoes were pre-treated in wide-mesh bags on pallets. This produced fine sprouts on the outside, but did not have the desired results on the inside. That could have been better! And so the idea of the Joppe Pre-sprouting System was born. After several further developments over the past few decades, this eventually led to the current product.
GET IN TOUCH
PRE-SPROUTING RACKS, GREENSPROUTING BAGS AND OTHER ACCESSORIES
The Joppe Pre-sprouting System consists of greensprouting bags and the rack system. The steel pre-sprouting racks are produced and painted in our own factory in Oudelande, Province of Zeeland, The Netherlands. We also make the galvanised carrying rods to hang the greensprouting bags. Each pre-sprouting rack holds about 1,400 kg of seed potatoes in the greensprouting bags. The racks can be stacked two or three high in your warehouse or outside. By means of the universal catching hook, you lift the pre-sprouting rack with a forklift truck or telehandler. VSS Machinebouw only produces the pre-sprouting rack system, incl. the pre-sprouting racks, carrying rods, spacers and catching hooks. The greensprouting bags and additional rain flaps are produced by TradeMax Wolf in Veghel, The Netherlands.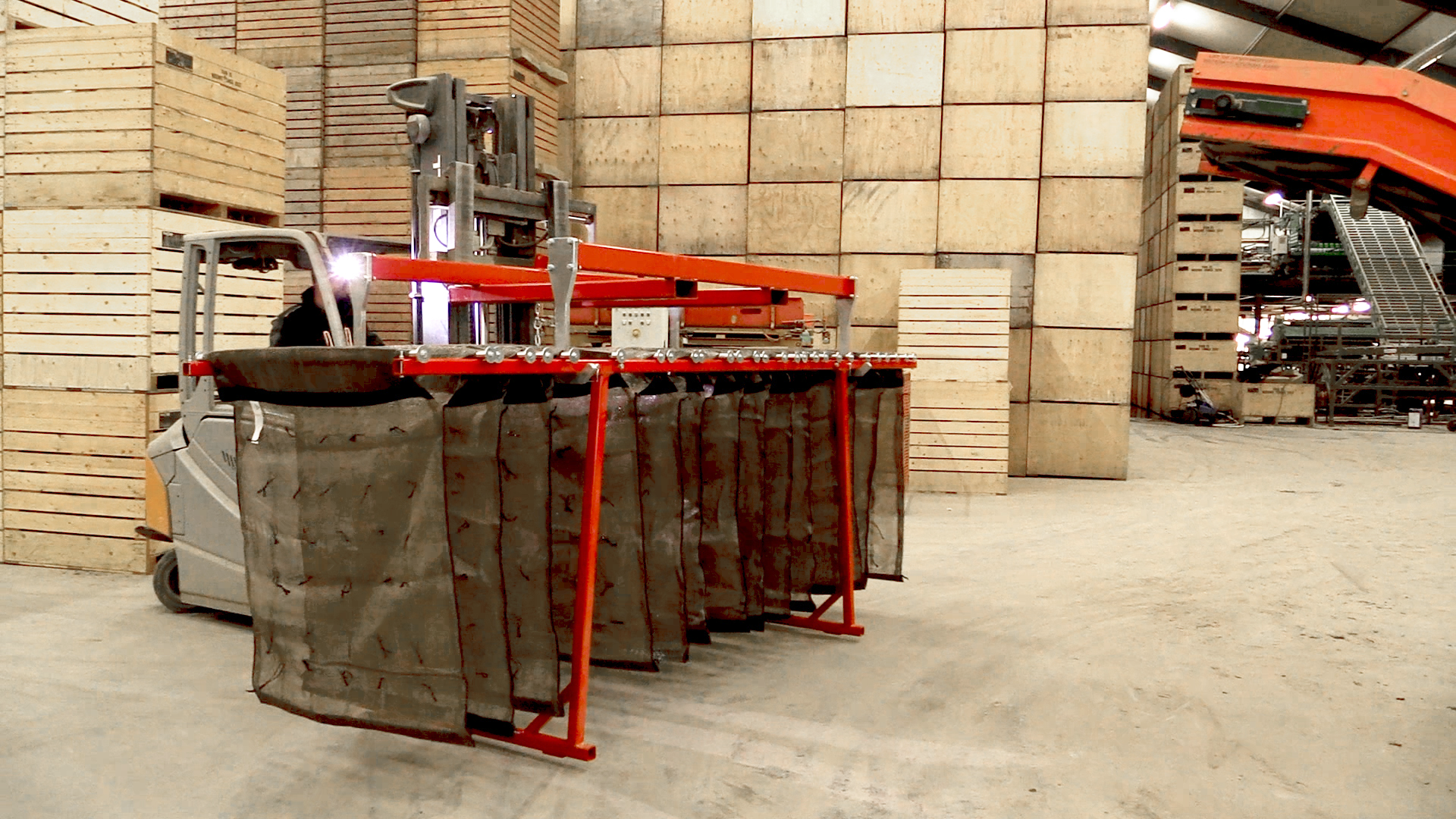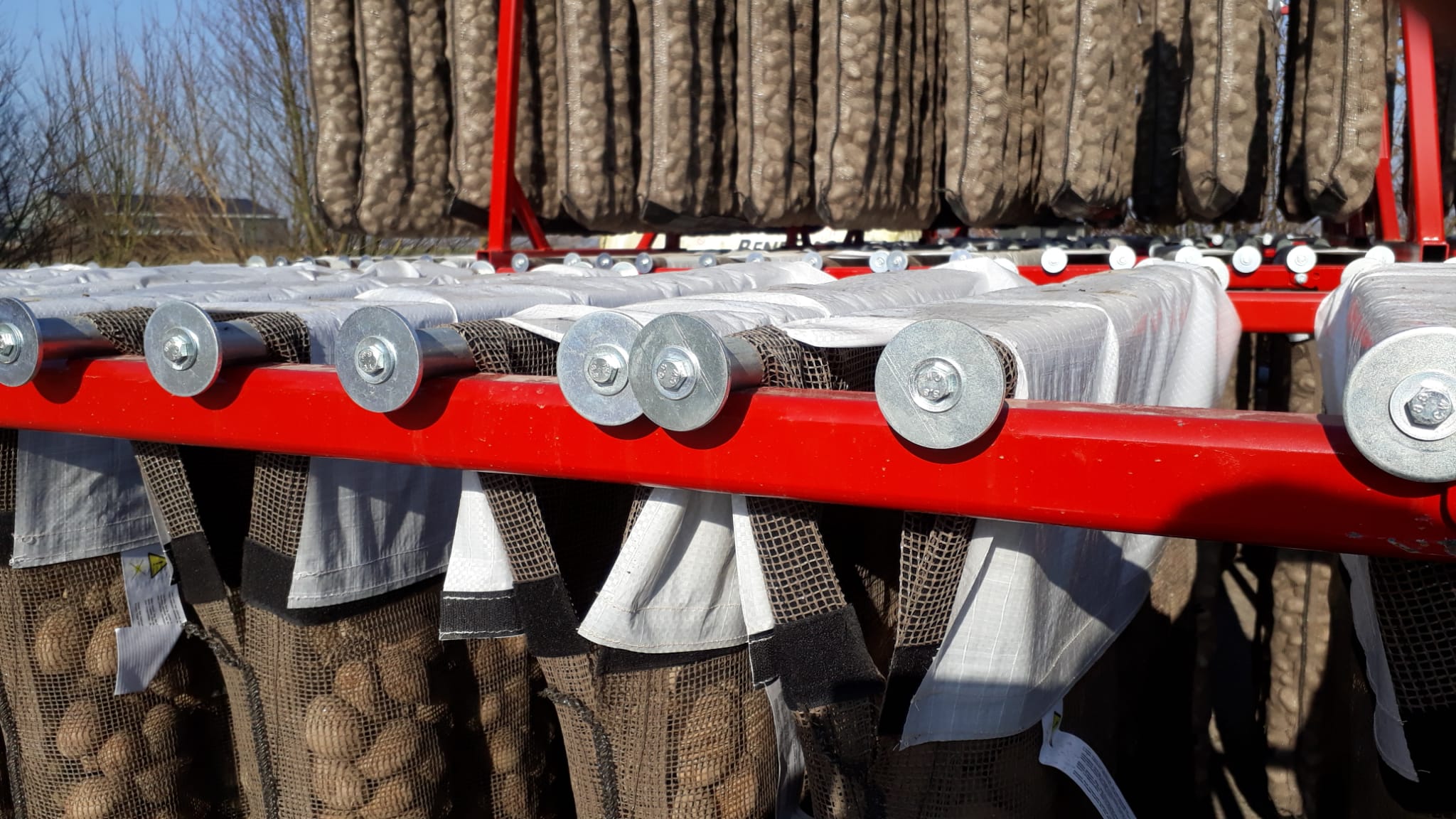 ADVANTAGES OF THE SYSTEM
With the ban on chemical herbicides for haulm kill, using the pre-sprouting system can make all the difference in the fall at harvest time. Pre-sprouting is at the basis of controlled physiological aging and has therefore become the standard in organic potato growing. The pre-sprouting system guarantees a quick start to the crop; potatoes are above ground an average of 10 to 14 days earlier. Early delivery is possible as a result. In addition, pre-sprouting in different varieties produces higher yields.
MORE INFORMATION
Family Joppe handles all sales of the pre-sprouting system in the Benelux. In addition, Joppe Pregerm cooperates with dealers inside and outside the EU. Would you like more information about Joppe Pre-sprouting racks? Please contact:
Joppe Pregerm BV
Nolleweg 3
3248 LE Melissant
+31 187 601 212