Description
CLEANING OF VENTILATION DUCTS BY UNIQUE MACHINE
When the potatoes, onions or other crop are harvested, they enter the
storage
into. These storage rooms include ventilation ducts to keep the crop in good condition. These ducts need to be cleaned from time to time. A time-consuming and often tedious job. But not with the VSS Agro Bully! The VSS Agro Bully is a radio-controlled bulldozer for cleaning aeration ducts in storage areas. This unique machine is applicable in most common ventilation ducts due to its compact size.
GET IN TOUCH
OPERATION VSS AGRO BULLY
The compact machine is lifted into the aeration channel and is operated by means of the supplied joystick. The nice thing about working with this machine is that all but one grid can remain in the ground. This saves not only in time from the operations themselves, but also with the inconvenience that uneven grids can bring. In fact, often the grilles are difficult to put back in place and end up uneven. Which in turn can cause problems when scooping up the harvest. The included remote control has a range of about 50 meters. In addition, the bully is equipped with a front and rear camera system. Operates the bulldozer in areas where the machine is out of sight. The LED work light provides a clear image on the screen.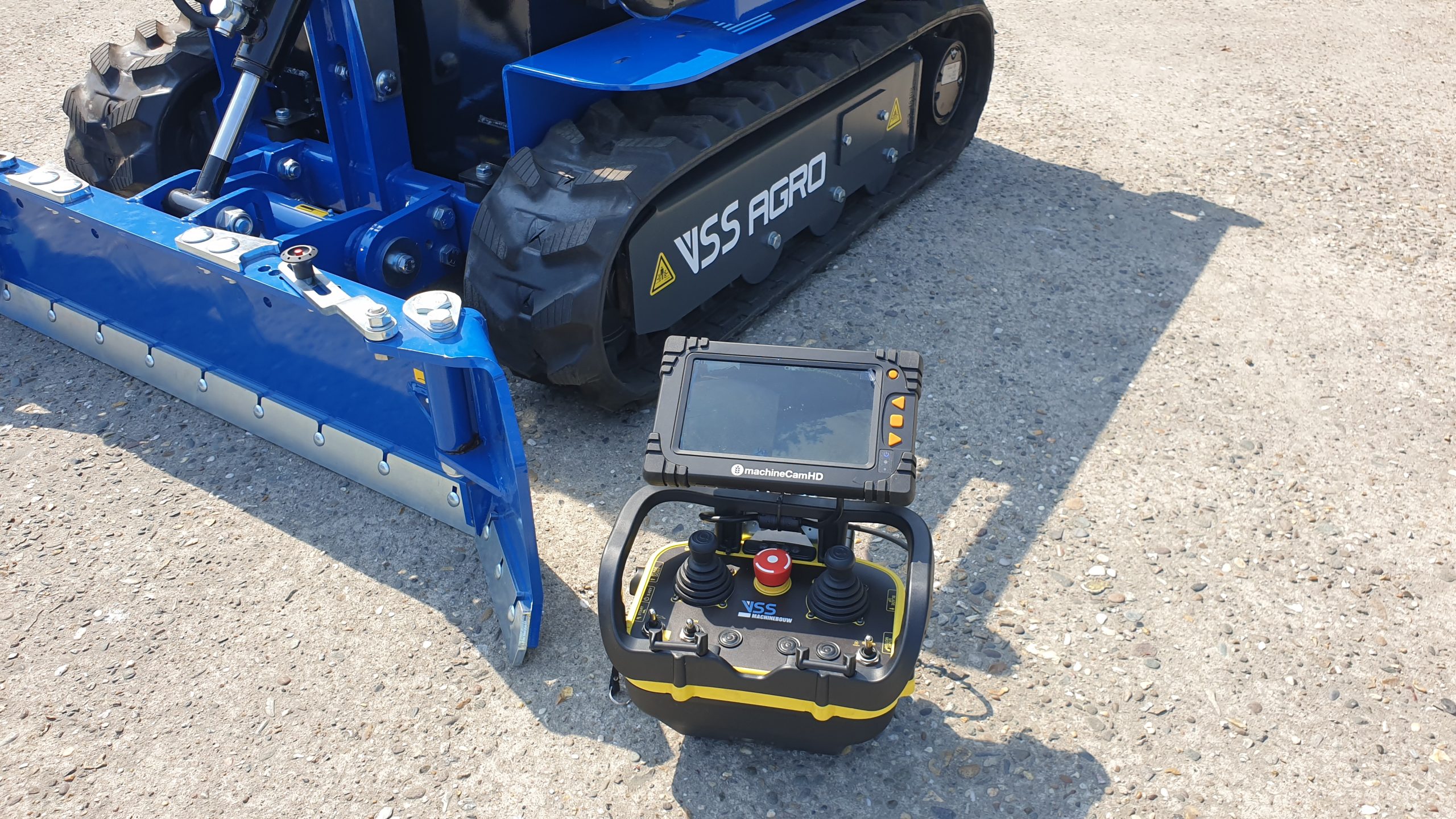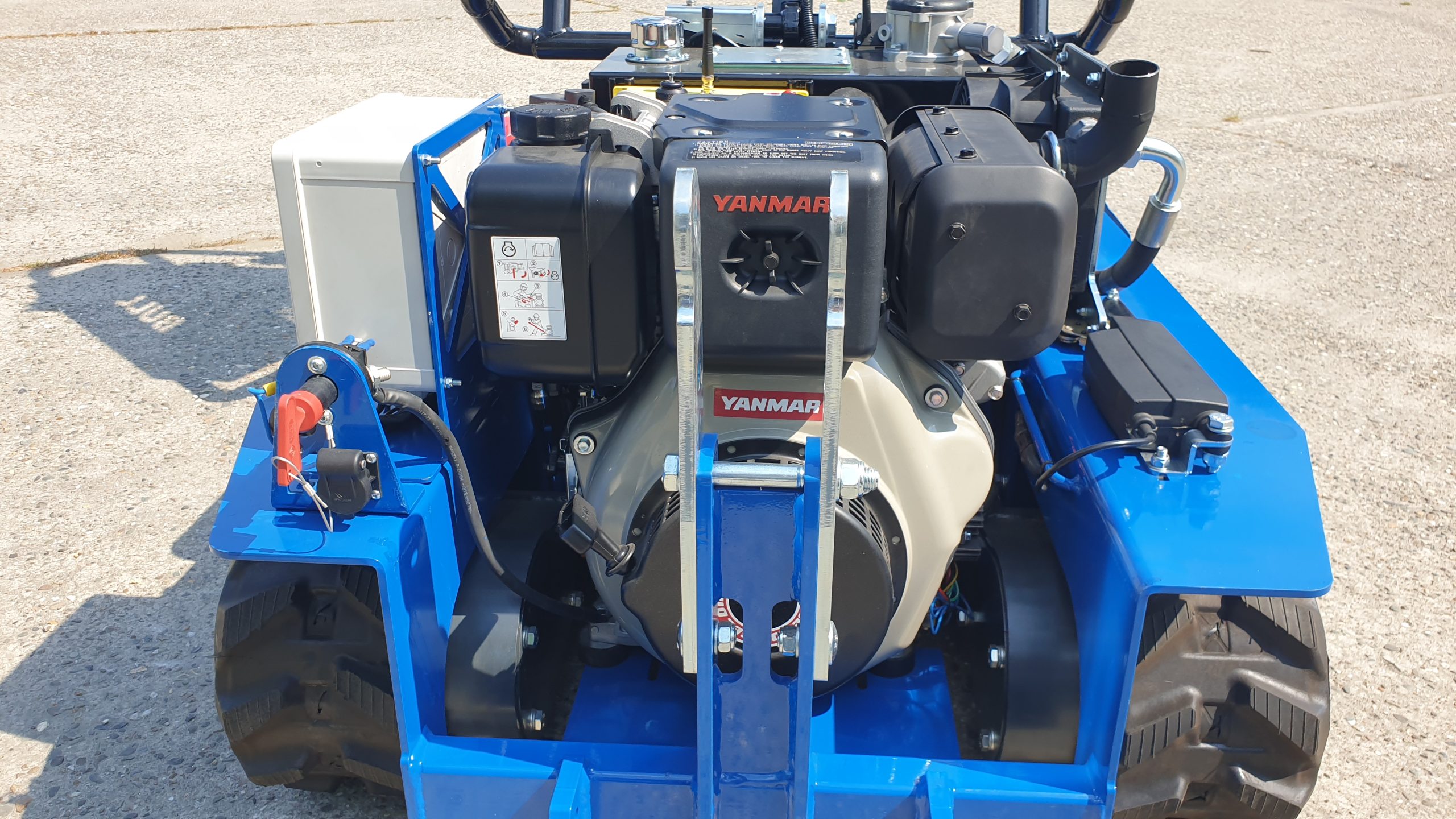 DRIVE OF THE BULLY
The machine is powered by tracks. The machine's power source is a 10 HP diesel engine. An adjustable slide (from 92 to 125 cm) is mounted on the front of the bulldozer. You can also attach this disc to the back of the bully. Because of its overall height of 75 cm, it is accessible for various types of aeration ducts. Weighing 850 kilograms, the machine is easy to lift with a forklift or a crane. Are you curious about the capabilities of the VSS Agro Bully or would you like to see it in action? If so, please
contact
us or contact
the VSS Agro dealer in your area.
.
WHY CHOOSE THE VSS AGRO BULLY?
Easy and quick cleaning of ventilation ducts
Easy to use
Applicable in almost all ventilation ducts
Remote control (from about 50 meters) with joystick
Good visibility of work through camera system
TECHNICAL SPECIFICATIONS
The table below summarizes the technical details of the VSS Agro Bully.
| TYPE | VSS Agro Bully |
| --- | --- |
| Spoorbreedte | 92 cm |
| Breedte | 92 - 125 cm |
| Lengte | 155 cm |
| Hoogte | 75 cm |
| Gewicht standaard uitvoering | ca. 850 kg |
| Besturing | Radiografisch, d.m.v. afstandsbediening |
| Bereik afstandsbediening | +/- 50 meter |
| Motor | 10 PK |
| Toerenregeling | Elektronisch |
| Werksnelheid | 0 - 4 km/h |
| Camera | Voor- en achterzijde |
| Bereik camera | +/- 20 meter |
| Verlichting | LED |
Interested in the VSS Agro Bully? For more information, please
contact
with us or find the
nearest dealer
near you.
THE VSS AGRO BULLY IN DETAILS

Remote control with range of ± 50 m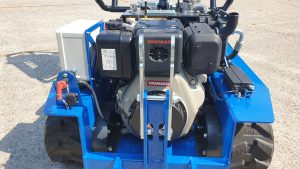 10 HP Yanmar diesel engine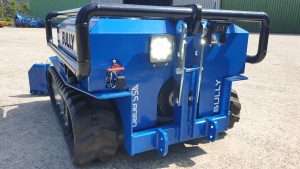 LED work light (rear)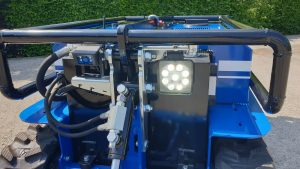 LED work light (front)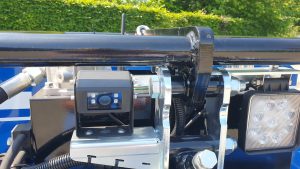 Camera system, front and rear (range ± 20m)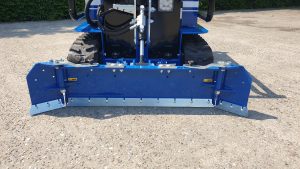 Adjustable slide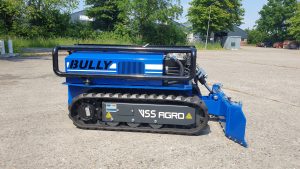 Track drive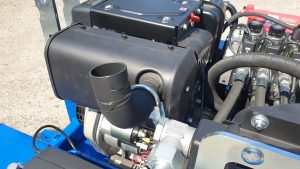 Exhaust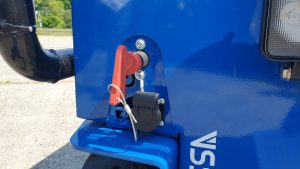 Switch on/off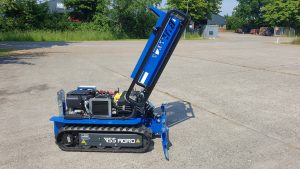 Easy maintenance