Description
VSS AGRO VIBRO CULTIVATOR
VIBRO CULTIVATOR: VERSATILE MACHINE FOR DIFFERENT SOIL OPERATIONS
If you are looking for a machine that can perform many different tillage operations, choose the Vibro Cultivator from VSS Agro. In fact, this very robust machine is suitable for very many tillage operations: seedbed preparation in the fall and between rows of many crops, stubble tillage, nursery tillage, grassland tillage, potato storage control, weed control … the list is too long to mention.
GET IN TOUCH
DESIGN OF THE VIBRO CULTIVATOR
How come the Vibro Cultivator is so versatile? This is due to the design of the special three-piece S-tines on the machine. These always go into the ground. With a hard top layer, the tooth bends backwards, automatically creating the correct chisel angle in the process. And so the teeth break through even the hardest top layer! In addition, the teeth are vibrating in all directions. This allows you, for example, to loosen cultivation and stubble excellently and ensure good even mixing. The teeth are made of three parts: a very solid spring section made of high quality spring steel, a hard, wear-resistant tooth shank and a firmly attached reversible chisel.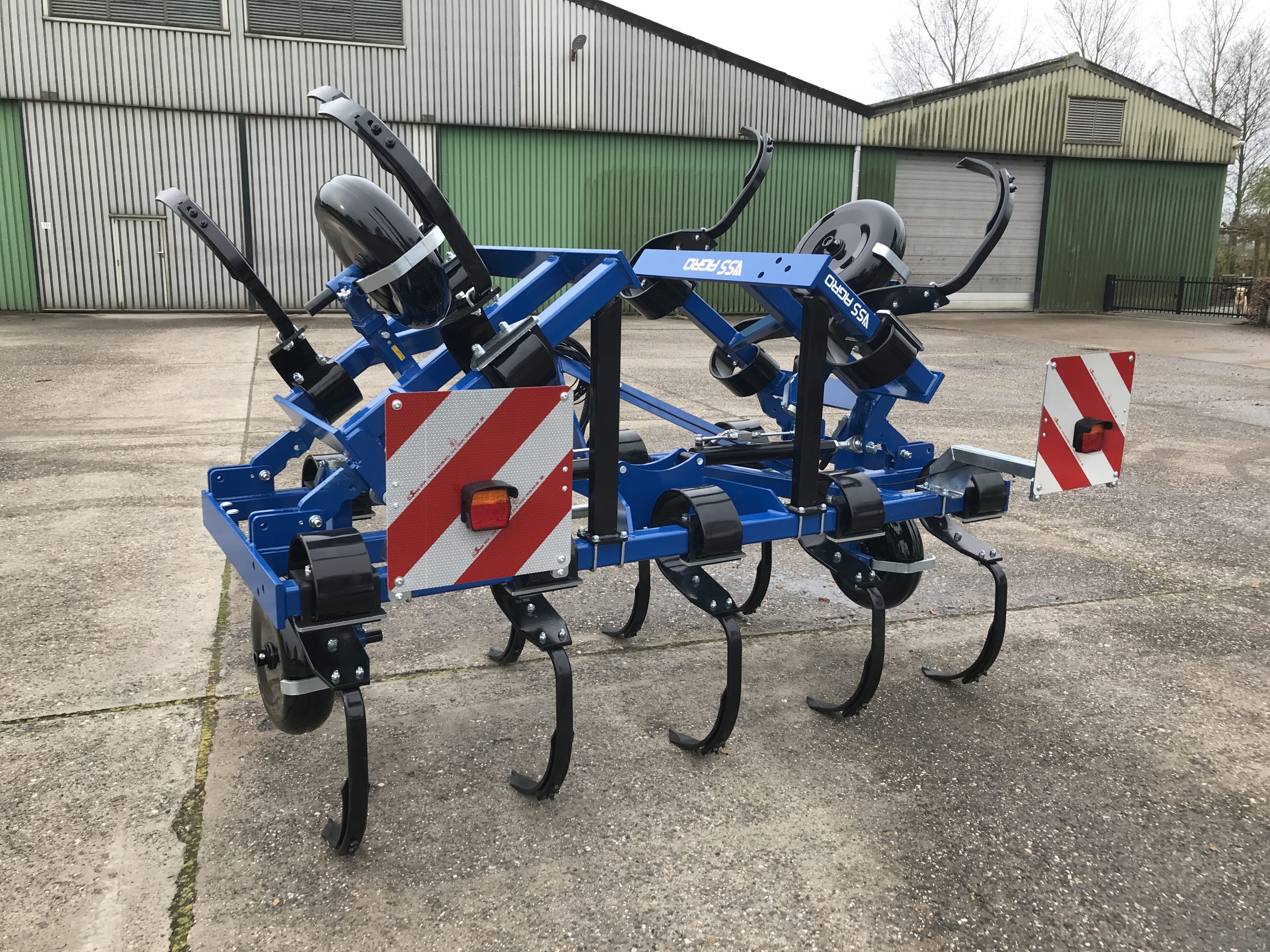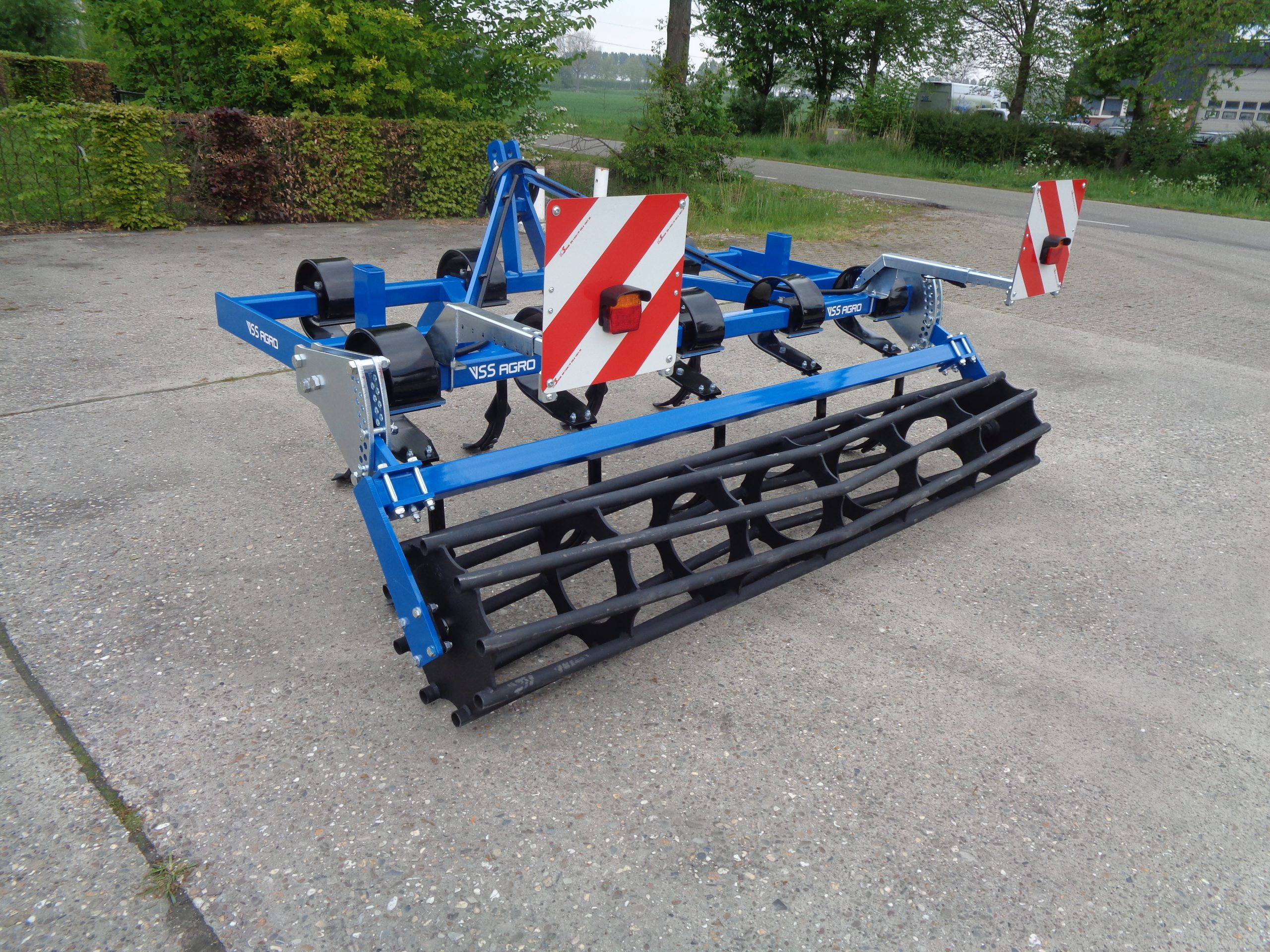 VIBRO CULTIVATOR EXPANDABLE WITH OPTIONS
The Vibro Cultivator comes standard with rear LED lighting/marking signs. The frame is made of high-quality steel box section. The machine features 3-tooth rows for high-intensity machining. Several chisel shapes are available. In addition, you can expand and customize the cultivator with several additional options. Consider, for example, a tube roller or mix roller. Or depth wheels, which we supply complete with adjustment. See all option options further down the page.
WHY CHOOSE THE VSS AGRO VIBRO CULTIVATOR?
Suitable for many different tillage operations
Breaks through even the hardest top layer due to special S-tines
Robust and simple machine
High quality steel frame
Various option options to customize machine according to requirements and situation
THE VSS AGRO VIBRO CULTIVATOR IN DETAILS

Tube roller (option)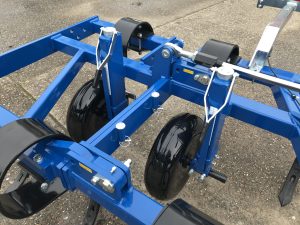 Manually adjustable depth wheels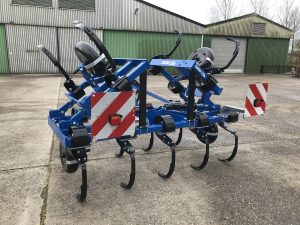 LED lighting/marking signs

Hydraulic folding (from working width 4.5 m)

3 rows of teeth with reversible long chisels
ADDITIONAL OPTIONS
You can customize the VSS Agro Vibro Cultivator to your needs with the options below. Do you have a different wish? Feel free to inquire about the possibilities.
Tube roller Ø62 cm, in all working widths
Tube roller Ø70 cm, in all working widths
Mix roller, complete with adjustable spring pressure suspension
Depth wheels
Equalization drag teeth
Weighted spring plates