Description
COMPLETE STUBBLE CULTIVATION WITH THE VSS AGRO DISC HARROW
The proper functioning of the knurled discs of our
Front Furrow Disc
led to the development of the VSS Agro Disc Harrow. This unique machine gives complete stubble cultivation. Stubble tillage is necessary, crucial even, to maintain healthy and fertile soil. The VSS Agro Disc Harrow contributes to this and creates a good germination bed. In addition, the machine ensures optimum crumbling of the soil.
GET IN TOUCH
CONSTRUCTION AND OPERATION OF THE DISC HARROW
The machine is composed of two rows of 11 serrated discs (total of 22 discs). The serrated 520 mm diameter discs are infinitely adjustable in angle per row. This allows you to work with the machine in all conditions. The working width of the standard machine is 3 meters, but other widths are available on request. Also, the disc harrow comes standard with LED lighting and marker signs. You can combine the machine with our
VSS Agro Soiler
(MTO-U). It is also possible to use the disc harrow in combination with a seeder due to the double buck on the machine.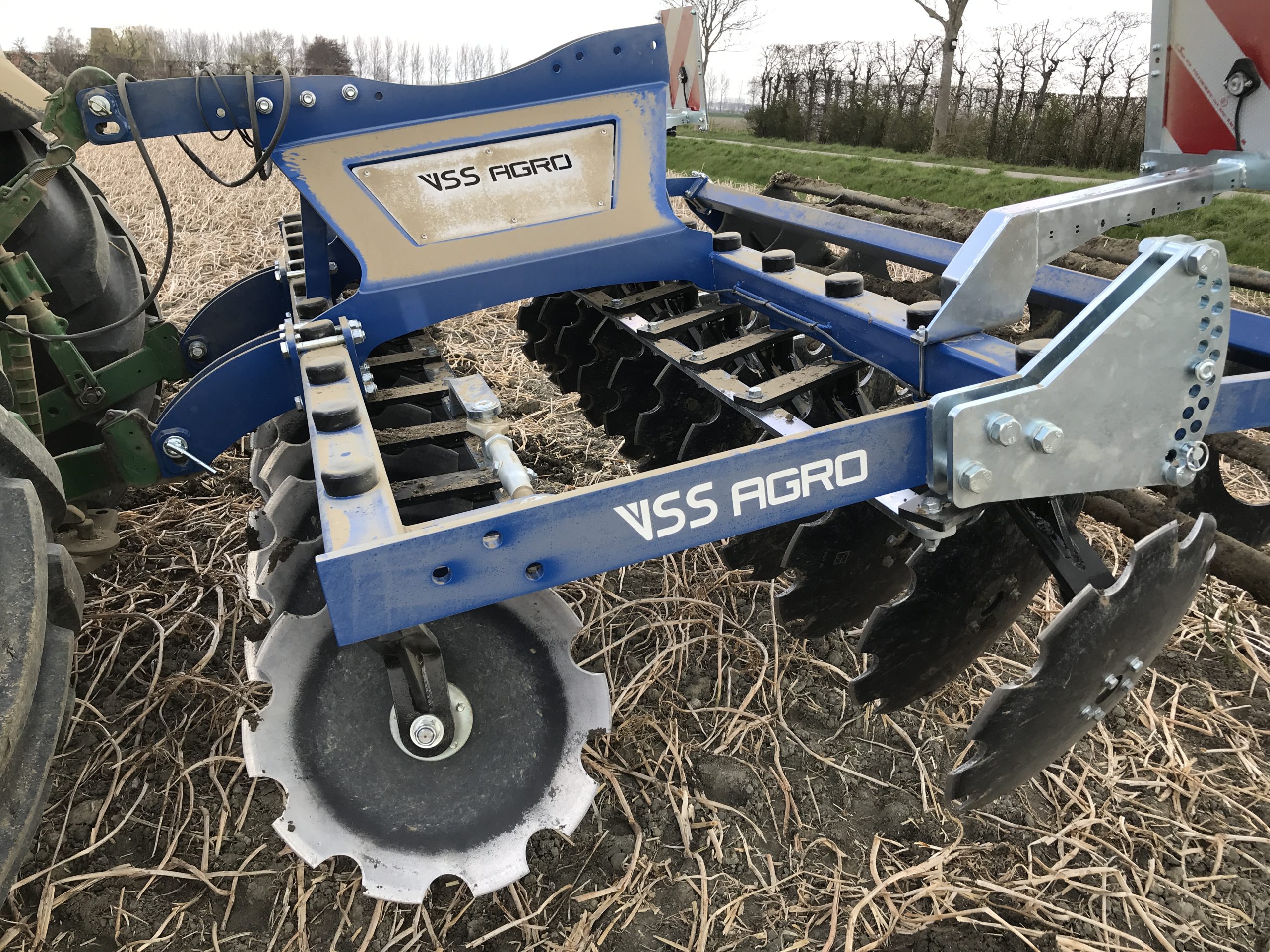 WHY CHOOSE THE VSS AGRO DISC HARROW?
Contributes to a healthy and fertile soil
Good crumbling of soil
Creates a beautiful germination bed
Suitable for all soil types
Expandable with various options
THE VSS AGRO DISC HARROW IN DETAILS

Two rows of Ø520mm knurled discs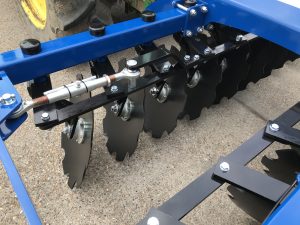 Discs per row centrally adjustable in angle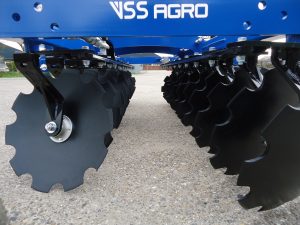 11 discs per row (total of 22 discs)

LED lighting/marker signs

Tube roller Ø620 mm incl. adjustment (optional)
ADDITIONAL OPTIONS
You have some options to expand the machine. Do you have a different wish? Feel free to inquire about the possibilities.

Tube roller
Ø620 mm including adjustment
Inserting straw between the two rows of discs
Combi buck, both front and rear use
Flanking side plates