Staff outing to Middelburg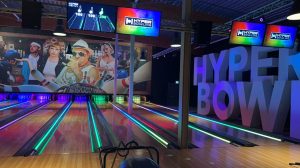 After the business tournament the week before, another event was already on the VSS calendar. On Friday 23 June, it was time for the annual staff outing at VSS Machinebouw. The bus left at 1 pm sharp to go bowling and go-karting in Middelburg. First stop: the bowling alley. Which, by the way, we had all to ourselves. And so the red and blue bowling shoes were quickly put on and off we went! VSS Machinebouw turned out to be a breeding ground for true bowling talents. One strike after another was thrown. Our colleagues became more and more fanatical with every throw. By the way, our customers did not notice much of the staff outing. A few colleagues stayed behind to help customers and also to answer the phone. They joined the barbecue later.
On to the go-kart track and ending with a barbecue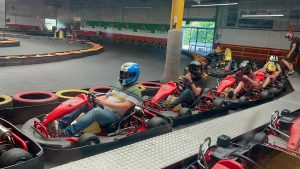 But first, the bus drove on to the go-kart track, where the competition really got going. After a qualifying round of 3 heats, the balance was drawn for the finals. Martijn was the fastest driver in the final, followed by Wim and Jens. They went up to the podium of honour to receive their prizes. After all that effort, you get hungry, so we boarded the bus again, led by organisers Florian and Jens, and drove back to Oudelande for a barbecue and closing drinks. All in all, a very successful day.
News item published on: 25 June 2023